South Coast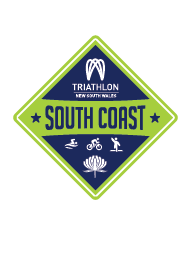 South Coast Interclub 01 recap 
Season Preview
Fresh off their Division 3 title win in Orange at the 2018 Triathlon NSW Club Champs, Kiama will enter this season as a marked team. Growing rapidly under the stewardship of President Geoff Besnard,  Kiama have the drive and talent to add to their trophy cabinet.
The largest membership base belongs to that of the Illawarra Cannons. Combining their size with the numerous exceptional athletes that they are blessed with, the Cannons will be hopeful of debut season success.
Just like the North Coast, the South Coast features two teams very much in their infancy. The Shellharbour Mariners and Highlands Shaggy Cows are both under a year old.  A brand new club does not mean a lack of experience however as both clubs are stacked with seasoned veterans to compliment their youthful exuberance.
Rounding out the South Coast are the two most southerly teams, the Jervis Bay Dolphins and the Eurocoast Nomads. Both are very well respected and ensure that this Division will be hotly contested throughout.
Seven events make up the South Coast calendar, starting with the first ever Berry Duathlon. Form an orderly queue at the Donut (Spelt like the van) Van post race…
South Coast Teams
South Coast Standings
South Coast MVP Standings (AG)