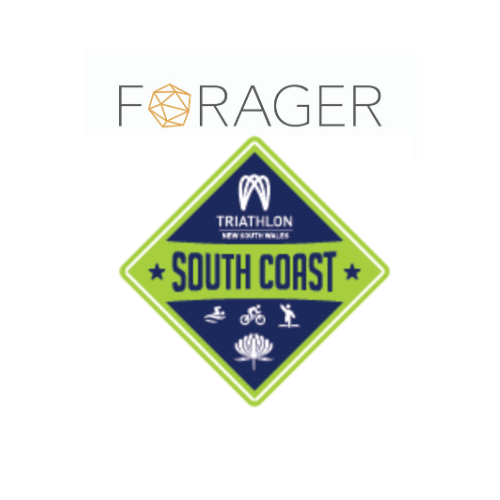 Kiama set the standard at the not so Little Husky
Interclub is back.
Round one for the Forager South Coast Triathlon League was this past weekend at Little Husky.
The premier rivalry within the region once again took centre stage as just half a point separated the Kiama Coasters from the reigning champs, the Jervis Bay Dolphins.
It may just be half a point, but the Kiama coasters have sent an warning shot to their close rivals. Linsley, Onions, Smith, Cunningham and Freeman were all victorious for the Coasters within their respective age groups in what was a seriously impressive outing from the Kiama outfit. They Maxed Out and collected 25 points from little Husky asserting themselves as the Club to beat this season.
For the Jervis Bay Dolphins it was a very good 24.5 points. Stahlhurst and Rosskelly taking out wins in their age groups to propel the Dolphins to a terrific Round 1 score, even if they did lose slight ground to the Coasters.
It looks like we are all set for another season long tussle with a showdown at Club Champs in Forster to separate the two South Coast giants, however, there are two more Clubs hot on their heels hoping that this is not a repeat of last season.
The Shellharbour Mariners came third at Little Husky with 15.5 points in what was an excellent start to their season, whilst the Illawarra cannons kick started their season with a fine 15 points to finish 4th.
Both will be happy with their point returns and stay in touching distance of Kiama and Jervis Bay.
Hargreave, Vickery and Waddell all starred for Illawarra as they won their age groups whilst for Shellharbour it was their star President and new star recruit moving down from Concord TC, Luke Jones who stole the show with first place finishes.
A terrific performance by the Eurocoast Nomads saw them pick up 10.5 points whilst the highland shaggy cows collected 4 to ensure that they didn't leave empty handed.
It was also great to see the brand new Forager Interclub League flags standing tall and proud over transition whilst athletes also ran through a brand new Forager Interclub League inflatable arch as they headed out for their ride. A huge thanks to Forager Funds for their ongoing support of this concept, allowing us to promote and market the competition to both annual and One Day License members.
Round two  for the South Coast is at the Callala Triathlon in late December. Kiama will be looking to land another blow to the Jervis Bay dolphins hopes of a third title in three years, whilst Shellharbour and Illawarra will have to be on top form to stay in the running.
Forager South Coast Triathlon League (ICL04)