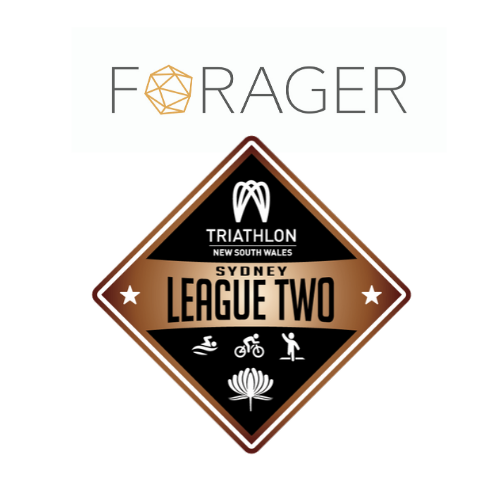 Jimmy Byrne reigns supreme to take out the Verry Medal
In the most successful month in the history of the T4 North Bondi Tritans, Triathlon NSW announced last week that they took out the Forager Sydney Triathlon League 2 in emphatic style.
Now, we can confirm that James Byrne of the T4 North Bondi Tritans has taken out the League MVP title as well, for his maiden victory.
Commonly known as the 'Verry Medal' , named in honour of Cathy Verry of the Sydney Tri Giants, who secured the third most Performance Points throughout Sydney in Interclub 01, James' victory is the first individual accolades earned by a 'Tritan' since the Interclub eras inception three seasons ago.
This will mean that James is the last MVP for Sydney Triathlon League 2, and the final 'Verry Medalist' winner, after it was recently advised that for Forager Interclub 04, we will see the removal of the Forger Sydney Triathlon League 2. From next season, the MVP winner for Forager Sydney Triathlon League 1 will now be known as the 'Verry Renton' medal, to ensure we continue to honour Cathy Verry.
James finished the season with a whopping 8 points, in part supported by his wonderful result in the 'Double Points' round of TNSW Club Championships. This left James with a significant gap to second placed Paula Luke, who collected 4.5 Performance Points, also from the Tritans.
Inspirational President Helen Kennedy shared the honours with up and coming 'young gun' Martin Kapr for the Northern Suburbs Mighty Mites. Helen's club has gone from strength to strength under her guidance, and this victory demonstrates that she is leading from the front. She also continues to lead the Northern Suburbs Mighty Mites Career MVP tally. Martin, a member of Triathlon NSW's Under 23 Development Squad would have big hopes for the future as an athlete, but should be very proud of this shared victory.
Eugene Irvin was the MVP for the LAPD Lightning with 2 Performance Points, and continues to top the LAPD Lightning Career MVP board with 7.5 across the first three seasons. Eugene's 'legend' status goes beyond his participation and success in the Forager Interclub League. He is one of only four 'legends' that has taken part and completed in each and every single edition of the Nepean Triathlon.