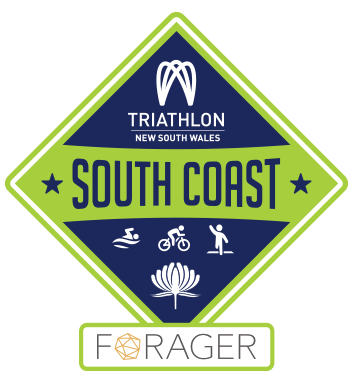 Cannons fire in Wollongong
The Illawarra Cannons have put their best foot forward at Wollongong Triathlon as they look to make inroads towards the top of the South Coast Interclub ladder, ahead of the final round at the NSW Club Championships.
The Cannons have jumped up to third place thanks to strong all-round performances and age-group wins to Alexis Bell and Erin Hargrave. Their 24.5-point round at Wollongong saw them not only take out the round ahead of Jervis Bay & Kiama, but also secure their position ahead of double points in Forster.
The Jervis Bay Dolphins once again impressed in the Gong with 23-points, to take a giant step closer to another Forager South Coast Triathlon League title. Dominant performances from Brett Camm, Bill Stahlut and Sile Crowe ensured the Dolphins remained on top of the League as they prepare to go bigger later this month at Club Champs.
Kiama Coasters continued their fine form this season picking up 21.5-points to stay second overall. Although losing ground in their hunt for the Dolphins top spot, the double points on offer at Club Championships mean that they're not yet out of title contention.
Harry Paul Fraser and Rob Spicer did it for the Shellharbour Mariners, taking out their respective age-groups and the clubs 16.5-point haul. With only 5.5-points separating the Mariners from third placed Illawarra, a battle is brewing ahead of the final round.
The Highlands Shaggy Cows secured a 6-point finish in the Gong, but not enough to see them move from the bottom of the ladder. While Eurocoast are continuing their record-breaking season with Sally Jeffery picking up an age-group win to contribute to their 5-point round – precious points as they approach 50-points for the season, and their best since the Interclub has kicked off.
As we shift our attention to the all important TNSW Club Championships, it's hard to see Kiama turning the tables on Jervis Bay but with double points – anything is possible.
Forager South Coast Triathlon League (ICL04)