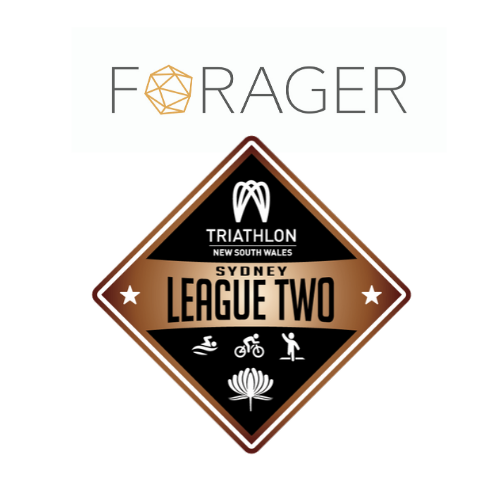 League 2 honours head to Bondi
The Forager Sydney Triathlon League 2 reached it's thrilling conclusion after we declared it a three horse showdown between the T4 North Bondi Tritans, FilOZ Eagles and NSTC Mighty Mites.  All three clubs had their near full squads on the start line for the Grand Final round, hosted by our Race Director Partner Elite Energy. In the wash up, all 3 clubs should be immensely proud of their results.
But as the race data was crunched, one club stood taller than the rest…the T4 North Bondi Tritans! Their 16 point haul from Club Champs got them across the line to take home the overall victory.
The Northern Suburbs Mighty Mites would be incredibly proud of their 20 point haul which meant they took home the victory of the 'round' but it wasn't quite enough for overall glory. The FilOz Eagles should also be proud of their efforts in Forster after they brought home a whopping 18 points with a maximum number of participation points being the key to their success.
But neither the Eagles nor the Mighty Mites accumulated enough points to take out the overall victory, leaving that to president Jay Luke and his Tritans, who take home their maiden piece of silverware and maiden victory in the clubs short history. Jay, who doubles up as the Elite Energy commentator and the voice of Triathlon NSW, had big plans for the club this season, and has certainly delivered. With a small but solid group of members and athletes, they put themselves at the top of the pile after James Byrne and Paula Luke brought home maximum ICS points for their club.
Luke, president of T4 Bondi crew spoke glowingly of those in his club who have contributed, both in the Grand final but also across the entire season.
'We are delighted to take out the Forager Sydney Triathlon League 2 title! Our unique, boutique Tri club in Bondi prides itself in quality, not quantity. This has been demonstrated this season by routinely beating larger clubs. We are proud to specialise in talent across all Age Groups and are always focused on the podium. As for next season, we have big plan to take out the double – Sydney Triathlon League 1 and Division 4 at Club Champs!'.
The FilOz Eagles have soared this season, off the back of participation points. Club president Joey would be incredibly proud of their clubs' third place, which is the best result this club has had in it's history. The club has never deviated from it's goal of conducting wonderful sessions for it's members, but also a huge focus on the social elements of the club as well. To them, we say 'Mabuhay'… !
It's also been a superb season for the NSTC Mighty Mites, under their new president and inspirational leader Helen Kennedy. They have been solid all season and their second place overall is a good reflection of this. This little club from the North of Sydney has been courageous all season, and will no doubt springboard into bigger and even better things next season.
Lions Island and LAPD did not feature in the final round.
Join us in congratulating the T4 North Bondi Tritans, your Forager Sydney Triathlon League 2 champion in season 2020/2021!!