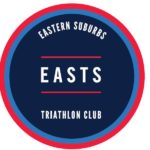 Eastern Suburbs Triathlon Club
"Easts are eagerly awaiting the impending Tri NSW Interclub Series, particularly the Sydney based events" (Mark Preston, President)
About the club / History
2018/19 will be Eastern Suburbs Triathlon Club`s ninth season and looks set to be another blinder where their members are expected to help the club to continue to punch above its weight in terms of race results and participation not only in triathlon but in the multitude of multisport events that we the community are now fortunate to have at its disposal. They are particularly proud of the fact that over 70% of their members have been with us since our inception in 2010/11.
For those new to the club Eastern Suburbs Triathlon Club operates as a non-political Switzerland type club where our diverse base of members choose to train with local professionally operated training squads run by Triathlon Australia accredited coaches (and Easts Club members including Adam Radford, Chris Hanrahan, Can Too legend Paul Myatt, Gordo Campbell, Zoe Little & Susan King) namely Nexus Elite, Performance By 3, 4 Seasons Swim, and Plus Performance.
However, on race day they are racing for Eastern Suburbs Triathlon Club. Whilst this club format is not your typical triathlon club format, regular member feedback, including surveys constantly reinforces that this non-political and non-intrusive model is what their members want.
In 8 short years, their members and alumni can proudly say they have won at the highest level including ITU Age Group World Championships medallists Elliot Brown, Mark Preston, Adam Radford, four-time Age Group World Champion, Laura Siddall (now having a very successful  pro career and soon to again contest the iconic Hawaii Ironman), International 70.3 winner Chris Kemp (now back  racing in the USA), top ranked South African ITU racer Anel Radford now based in Vitoria, Spain, Xterra superstars Nienke Oostra and Nik Howe, MTB superstars Cath Ballantyne and Nola Urquhart and IronMum and former Triathlon NSW Board Member Karen Malzard.
Add to that Adam Radford, a former Australian Youth Olympic Triathlon Coach who assists Australian National Coach Jamie Turner (coach of the Olympic Gold Medallist Gwen Jorgensen). At the other end of the spectrum Club President Mark Preston has been involved in Eastern Suburbs sport since well before most members were born and you can be always assured your secrets are safe with Mark.
Away from competition, the club has scope for more member driven events as well as social initiatives due to their healthy financial position and has given back to members in terms of articles such as visors and bike wallets that have been extremely popular. They are also looking to run even more educational sessions open to our members on triathlon related topics which have proven extremely popular.
Swans Season Preview Q&A
Athlete to watch?  The club has a number of talented athletes to watch including recent Hawaii Ironman qualifier young Justin Wendemuth who had a sensational Ironman Australia at Port Macquarie.
Rookie to watch? One rookie to watch is Claire Crennan who in her first season of triathlon comfortably qualified to represent Australia at the upcoming Gold Coast ITU World Championships .
Club Ambassadors? Two members that embody our club spirit are husband and wife team Kevin Davis and Dawn Hillier-Davis who represent the club in a wide variety of events, always finishing with a smile.
Club to watch? Coogee Triathlon Club have a great deal of depth and talent across the majority of age groups and will be very difficult to top in the Interclub Series.
How to connect with Eastern Suburbs Triathlon Club
Eastern Suburbs Facebook – Click here
Eastern Suburbs Swans MVP