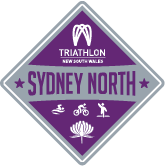 Northern Suburbs end Balmoral dominance
Having won six straight, the Balmoral Purple Cobras were aiming for event victory number 7 of the season this past weekend at Husky, only to be toppled by a determined Northern Suburbs outfit.
The Mighty Mites, who haven't had a lot to shout about this season were outstanding and edged out the Warringah Waves by just a single point to take Husky bragging right back to Terrey Hills.
Marina Bate and Danielle Fiore produced podium finishes for Northern Suburbs, with Sean Barker 4th, Mark Fiore 5th and Tony Beven 6th also collecting vital Performance Points.
A great day for NSTC and one that they can build on into next season.
Warringah also produced their best display of the season at Husky to finish second and close slightly on runaway overall leaders, Balmoral.
John Ketelbey and Annabelle Hartigan were in outstanding form to win their AG's. Susie Heath and Jules Trotter added further points for the Waves with brilliant 2nd placed finishes. Luke Partridge and Erin Mansell both finished 4th. Kieron Paterson, Angus Sedgwick and Mel Marsh rounding off the Warringah Performance Point haul with top 10's.
Warringah will look to go one better next up at Club Champs, one of their favorite events on the calendar and one that they have had plenty of success at over the years.
A rare quiet day for Balmoral as they finished third but still had plenty to celebrate, with Lauren Bourke making a name for herself with an outstanding victory in her AG as well as Juliana Davidson finishing runner-up in hers. Club President, Kelly Atkin also turned in a great performance to claim 7th.

Top 3 questions heading into Club Champs?
Will Balmoral seal the title with a round to spare?
Can NSTC claim back to back victories?
Can Warringah get their first event victory of the season?
For more information about Club Champs, or to enter, click here