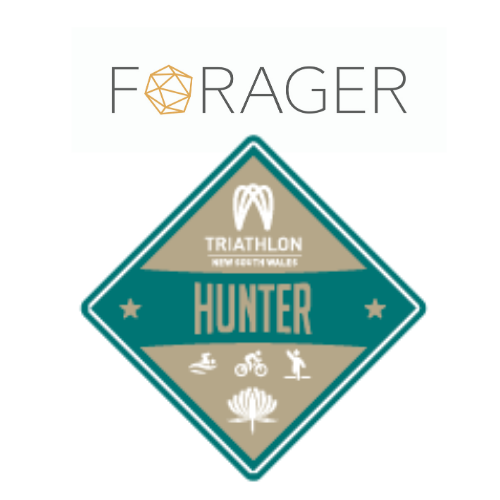 Maitland victorious in the Hunter
The Forager Hunter Triathlon League is without doubt the largest and one of the toughest Interclub competitions conducted.
Up until last season (2019/2020), the Hunter region had an Interclub Competition that was organised amongst the clubs themselves. Unfortunately, the administration burden and evolving nature of the club landscape meant that the competition did not occur last season and was unlikely to return anytime soon. Triathlon NSW took over the administration for the competition with the full support of all the clubs involved.
Across four rounds of competition, including two Elite Energy Events and two H-Events', the League Table came to life after Sparke Helmore, and it was believed that this would be a battle between two of the regions powerhouse clubs – Newcastle TC and Maitland TC.
But along came the 'double points round' that threw a massive spanner in the works, allowing the Central Coast TC to take out a whopping 43 points from the Grand Final at the TNSW Club Champs, and fly up the ladder, leaving them in second and shocking their opposition. Club president Matt Porta will be rueing a slow start which in the end provided too much to overcome and too big a deficit. They have now tasted success and they would have enjoyed the experience, hungry for more after recently taking out Division 2 at the Club Champs. There is no doubt they will have bold plans to come back bigger and stronger next season.
But for Porta and the club, it was not enough to take top position. That honour was left to Angela App's and the Maitland Triathlon Club. Their membership growth has been nothing short of remarkable over the last few seasons, bucking the COVID-19 trend that would make the club's management be extremely confident that this years Hunter Interclub would be a sign of things to come in the future.
They took home a solid 20 points from Club Champs, which left the club on top of the table with 75 points – 12 points clear of the Central Coast Maddoggers and victorious!
Newcastle TC would be licking their wounds after such a positive start to the season, considering this 'the one that got away'. But be under no misunderstanding. If / When the Newcastle TC focuses on the Forager Hunter Triathlon League and chases it with vigour, they will be nearly impossible to beat and will be the dominate force in the region. The question is, will season 2021 /2022 be their year?