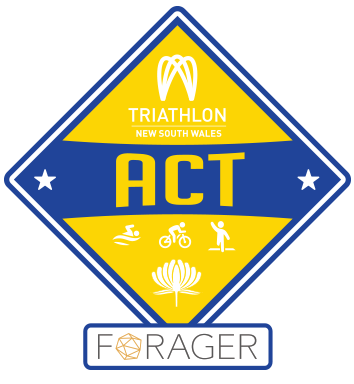 JT Multisport crowned champions in inaugural season
The Forager Interclub League has well & truly arrived in the ACT. After five action packed rounds, we're thrilled to crown our inaugural Interclub Champions – JT Multisport!
After both JT Multisport and Canberra Bilbys maxed out in round 1, we knew that a premier rivalry was going to be on our hands. The JTM crew had amassed 25 points well before participation points were added and from then on, it was always going to be a task to keep them under wraps. After being pipped at the post by the Bilbys in round 2, JTM maxed out in rounds 3 and 4 before taking Big Husky by an absolute whisker. After five hotly contested rounds, JTM take this year's title finishing the season with an impressive 109 points.
Leeanne Tennant started her Interclub campaign with a bang, taking out her age-group at Stromlo Duathlon and without fault – picks up the JTM MVP and writes her name in history as an inaugural ACT Interclub MVP title.
Just 7 points off the title were the Canberra Bilbys. Never far off the pace, the Bilbys pushed JTM each round – none more so than rounds 2 and 3. Taking the win in the second round and reminding JTM that they weren't going to have it their own way. Lachlan Lewis, Mark Duncanson, and Peter Hoefer had a standout season, with the latter picking up both the Bilbys MVP and ACT MVP!
After a strong start to the season, T3C had a mixed bag of results across the board. While they went toe-to-toe with ADF on several occasions, it was their strong first round that kept them within the top three in the League. Consistent performances from Welfare, McClusky and Clarke keep the door open for the club's success in future seasons.
Only 15.4 points separated 4th placed ADF from 8th placed Fortitude – with FIT, PTC and Vikings keeping them apart. Vikings' Robert Hurman had a standout season, picking up an individual 7.5points and the ACT MVP alongside Tennant and Hoefer. Rounding out the League are Transcend and Ben Gathercole Performance Coaching who had a rather subdued season in comparison.
ACT Triathlon League MVP –
The athlete(s) who accumulates the most performance points across a season within their Interclub Series.
Unlike the League itself, the title race to Series MVP could not be split with JTM's Leeanne Tennant taking out the title alongside Bilbys' Peter Hoefer and Vikings' Robert Hurman.
With that, we're thrilled to introduce the Tennant Hoefer Hurman Medal which will stand as the Series MVP award for seasons to come.
Leeanne Tennant (7.5)
Peter Hoefer (7.5)
Robert Hurman (7.5)
Club MVP
The athlete(s) who accumulates the most performance points across a season within their club.
JTM – Leeanne Tennant
Bilbys – Peter Hoefer
T3C – Maggie Welfare
ADF – Danielle Radnidge
FIT – Jillian Wisbey / Virginia Lindenmayer
PTC – Jack Young
Vikings – Robert Hurman
Fortitude – Karen Daniels
Transcend – Petra Lean
Ben Gathercole PC – Mark Stutchbury