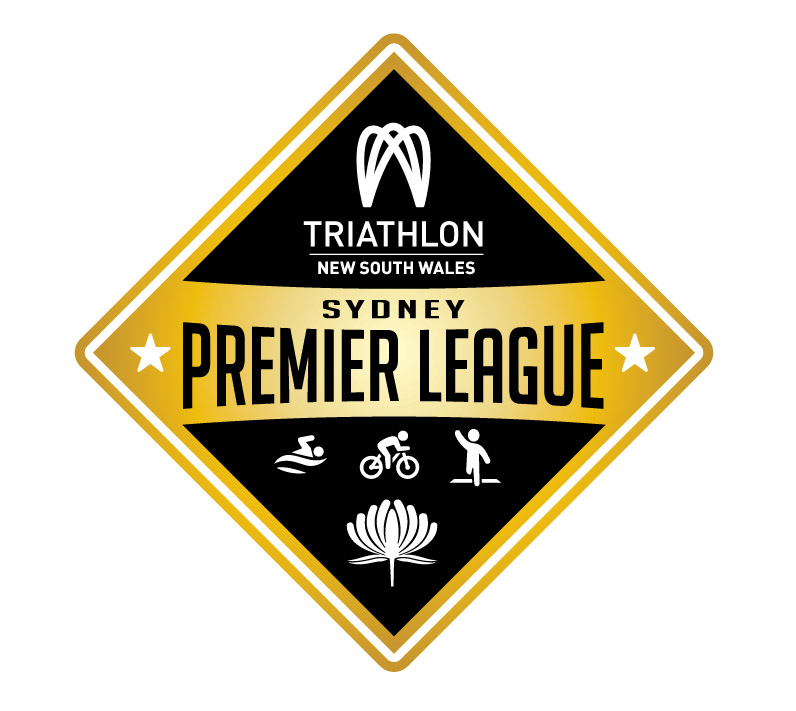 Individual honours up for grabs in 2020 – Sydney Triathlon Premier League
There is not just a Championship Title and relegation safety to race for in the Sydney Triathlon Premier League during the first few months of 2020, there are also a host of individual honours up for grabs that promise to make the remaining events on the STPL calendar action packed.
The Dave McEwan Medal is the MVP (Most Valuable Performer) title for the division and is presented to the athlete who has accumulated the most Performance Points over the course of the season.
George Miller of the Sydney Tri Giants is the clubhouse leader as we enter 2020 with 6 points and is going to take some stopping. The young Englishman is a very talented athlete and should feature heavily over the back end of the season.
His closest competition at the moment comes from fellow Giant and teammate, Fumika Matsumoto who looks set to push Miller all the way to Club Champs in late May. Fumika is just one point behind on 5 points.
Bronte Clifford from the Hills Red Army rounds out the podium on 4.5 points.
There are five athletes who find themselves just off the podium by just half a point, all with 4 points.
They are Balance Bolt superstar Jocie Evison, Brian Brady of the Hills Red Army, Robert Picken of Macarthur, Jennifer McDonald of the Cronulla Sharks and a second Balance Bolt athlete, Travis Shields.
Lauren Wilson of the Balmoral Purple Thunder and Chris Wooldridge of the Cronulla Sharks round out the top 10.
---
The STPL will also see seven Club MVP's crowned. These titles will be awarded to the athlete who has accumulated the most Performance Points for their Club during ICS02.
Bronte Clifford leads the way for the Hills Red Army but Brian Brady is just half a point behind.
Dave McEwan is still the All-Time MVP for the Hills Red Army with a whopping 21 points, but has his work cut out if he is to retain his Hills Red Army MVP title in ICS02.
For Hills Red Army info click here
For the Balmoral Purple Thunder it is Lauren Wilson who leads their MVP race for ICS02. She has a 1 point cushion over Kat Marik.
Gerald Renton is still the All-Time MVP for the Balmoral Purple Thunder.
For Balmoral Purple Thunder click here
Jennifer McDonald is well placed to retain her MVP title in ICS02 for the Cronulla Sharks. Chris Wooldridge is just half a point behind however so it won't be easy.
Jennifer McDonald still leads the All-Time MVP ranking for the Cronulla Sharks with Chris Wooldridge again lurking ominously just 1 and a half points back.
For Cronulla Sharks info click here 
Current leader of the McEwan Medal race George Miller is also leading the Sydney Tri Giant MVP race for ICS02. He has a 1 point lead over Fumika Matsumoto.
George Miller now also leads the All-Time MVP ranking for the Giants thanks to his great start to the season. Daniel X James drops to second overall just half a point behind.
For Sydney Tri Giants info click here
Robert Picken is in pole position of the MacArthur MVP race for ICS02. He leads Fiona Taylor, Cody Salter and John Davis by 1 and a half points.
Rachel Eagles is still the All-Time MVP for Macarthur with Craig Odewahn 4.5 points behind in second. Robert Picken jumps to third overall All-Time.
For Macarthur info click here 
Aimee Carlin is after a repeat of her MVP title from last season and currently leads the for the Panthers of Penrith with 3.5 points. Melissa Fanning and Toby Croudson share second 1 point behind on 2.5 points. 
Carlin has extended her lead on top of the All-Time Panthers MVP ranking and leads Melissa Fanning by 6 points.
For Panthers info click here
Jocie Evison and Travis Shields are neck and neck in the race for the Balance Bolt MVP in ICS02. Both are on 4 points with two wins to their name already this season.
Jocie Evison holds a 3 point lead of Travis Shields in the Balance Bolt All-Time MVP ranking.
For Balance Bolt info click here