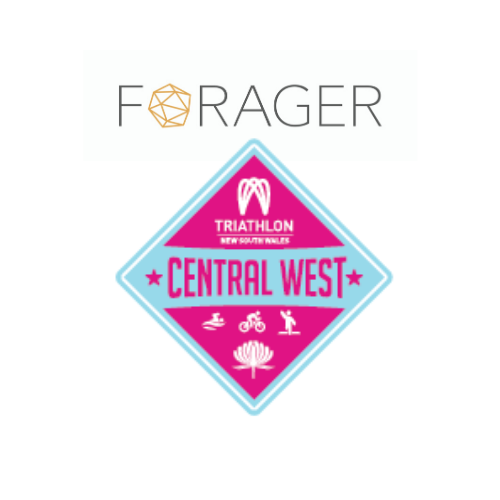 Central West head for Mudgee
A new season is due to start this weekend when the Forager Central West Triathlon League kicks off at Mudgee on Sunday 22nd November.
This season marks the 22nd Edition of this prestigious series and makes it the longest running Interclub Competition in NSW. Once again, it will see five NSW affiliated clubs of the Central West competing to decide who reigns supreme.
Triathlon NSW will be helping to administer the competition and will provide further support to the incredible volunteers that invest their time and efforts into ensuring the competition continues to thrive. The competition will continue to run the same successful format that it always has, with each participating club hosting a round.
Last year, it was the Orange Piranhas who took the victory, with a whopping 120 points and winning all four events. However, they didn't have it all their way, and Mudgee Red Devils were close on their tails the entire competition. Across four events, they only dropped 23.5 points.
Also competing this season will be the Bathurst Wallabies, a proud and fierce club who are building their membership nicely and should be able to come in strong numbers. Bathurst won their first and only title so far in 2018, but they only had a year to enjoy being on the top of the mountain, when they were knocked off the pedestal in 2019 and 2020 by the regions powerhouse, the Piranhas, who returned to the summit.  They are joined by the Dubbo Stampede and the Cowra Cobras.
Dubbo in particular are trending in the right direction under the stewardship of Jason Dearmer and could surprise this season.
The first ever Central West Interclub race was way back in Orange at Lake Canobolas in 1988. Over 20 years later and the competition is still going strong and bringing together clubs and athletes from across the region.
All clubs have drunk from the sweet cup of Interclub Success since inception, however it's the Mudgee Devils that remains the most successful club. having won 12 of the 22 titles on offer. But they would be pretty thirsty, given they haven't won since 2015.
Who will be standing on top come the final round in March 2021? Only time will tell!
To find your closest Triathlon NSW Club – http://nswtriathlonclubseries.com/clubs/
The event schedule is as such:
8:00 Little Devils (kids 3-8years)
8:15 Big Devils (kids 9-13years)
8:45 Super Sprint (Swim 200m, Ride 6km (4 laps of a closed street circuit) & Run 2km
9:25 Main Race Run 2km > Swim 250m > Ride 18.5km >Swim 250m > Run 2km
The Mudgee Interclub will look a little different this year … the most important change is that everyone MUST register in advance – including Mudgee members, and even our Little and Big devil competitors.