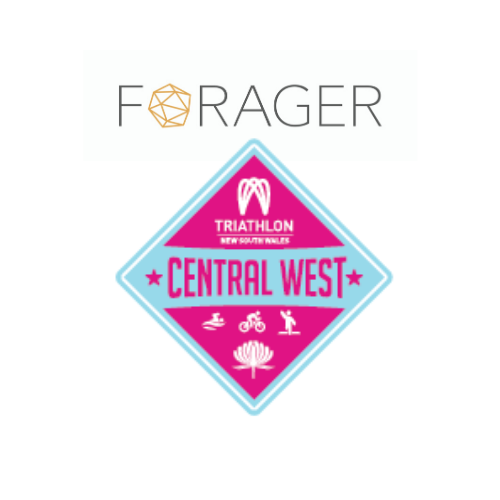 Big numbers turn out in Bathurst as the Central West ICL heats up
The Bathurst Triathlon Club Australia Day triathlon is a special tradition loved by many in the Central West triathlon community, and this year it also doubled up as Round 2 of the Forager Central West Triathlon League. With almost 130 athletes toeing the line across both the short and long course races, it was a mammoth turn out for a Forager Interclub race, well deserving of the TV coverage from Prime 7 Central West.
ICL02 winners the Orange Piranhas came across with a strong contingent of some of the state's best athletes, with Sophie Martin and the Dean sisters, Molly & Jessie, taking out the women's long course podium; and Rory Thornhill and Tom Tudor taking gold and silver in the men's. The Piranhas should be thrilled with a Max Out finish, propelling them to the top of the league table for the Central West.
Meanwhile, hometown hosts the Bathurst Wallabies also earnt a Max Out, with Kirsten Howard in 4th overall for the women and Luke Gillmer in 5th for the men. It wasn't quite enough to close the gap on the Mudgee Red Devils, who still lead by 2.5 points after a strong start in Round 1. The Red Devils had another strong showing at the Bathurst race and have a chance to further extend their grip on second place with Round 3 just days away.
Dubbo again came out fighting, with a top 10 overall finish from Melissa Mertens in the women's a performance of note. The Dubbo based club earning 15 points for the round and maintain their 4th place position on the ladder.
Cowra didn't feature on the day and remain at 0 points on the ladder.
All eyes will be on the Piranhas this weekend for their hometown round on Sunday at Gosling Creek Reservoir – will they continue to carve out a definitive lead, or can Mudgee make up the gap?