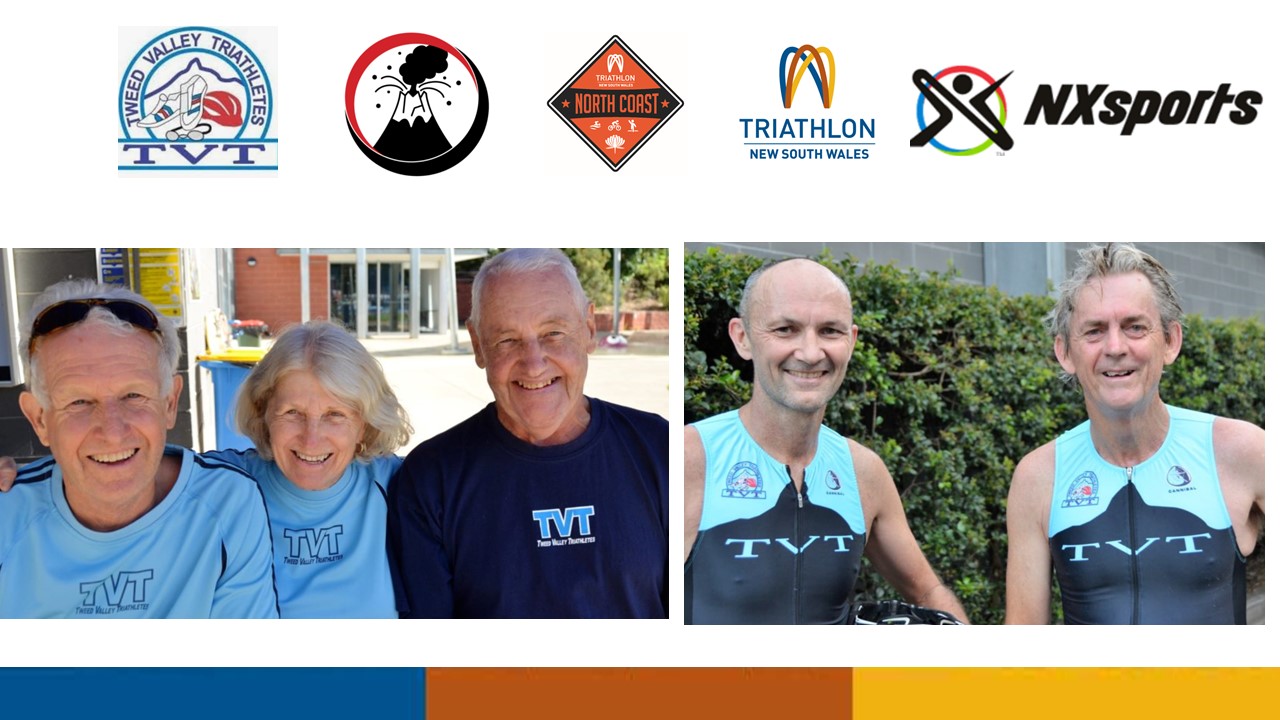 Tweed Valley Volcanoes join the North Coast Interclub Series
Triathlon NSW welcomes the newest club taking part in the North Coast Interclub Series – The Tweed Valley Volcanoes! 
Of course, the Tweed Valley Triathlon Club is not new to the Triathlon landscape and family, with a history dating back to the clubs formation in 1991.

The club aims to encourage and promote the sport of triathlon in the local community.  In particular its aim is to provide fun and fitness activities for people of all ages especially the youth of Murwillumbah and its surrounds.

Being a member of Tweed Valley Triathletes affords an opportunity compete every week in season. It keeps their members accountable, fit and healthy in body and mind.  And with their unique handicapping system it gives all their members a chance of success.

Despite opting out in Year 1, the committee made the decision to join the North Coast Interclub Series, and are proud to now be known as the 'Volcanoes'. This decision was made because, in the words of Brendan Murray (Club Coach) 'The club has always encouraged members to participate in events outside of local club events, and it provides coaching for those who want it. We see Triathlon NSW's Interclub Series as just another way to represent in our region.'

Chris Goudkamp, Club President, adds 'as a club who races a lot at home our athletes are consistently fit and competitive. Many don't realise it! So we are trying to encourage members to try their hand at bigger events in hope that it boosts their triathlon experience and also promotes what a great club we are.  

Chris Goudkamp remains the backbone of Tweed Valley Triathletes. Still competing. Still the one the club has to thank every week for the opportunity to race. And he puts 'his money where his mouth is', and recently completed his 400th Tweed Valley TC races.

The North Coast Interclub Series features 6 rounds, including NX Sports races from up and down the North Coast on NSW. It culminates in a 'Double Points' round at the Triathlon NSW Club Champs, which the state association recently announced, would be held in Forster in May 2020

The first North Coast Interclub Series was a close fought affair, with only 0.5 points separate the eventual winners Coffs Harbour Triathlon Club, from second placed, and the new kids on the block, Hat Head Triathlon Club. Based on last year, it might all come down to the final event at Forster!

In terms of athletes to look out for from the Volcanoes, they have had a string of athletes on the podium at Tempta Events including a number of up and coming juniors now eligible to race Sprint Distance, Xane Bowen  and Jet Tunsted. Jeanette Annett Marine Buckley, Brendan Murray and  Matt Lamont were on the podium at the last version of Kingy in Sprint and Olympic so the club will be looking for some performance points from them. And don't ever write off Chris Goudkamp. He is coming back to racing Kingy where he has won his age group before.

For more info on the club: http://tweedvalleytri.com.au/