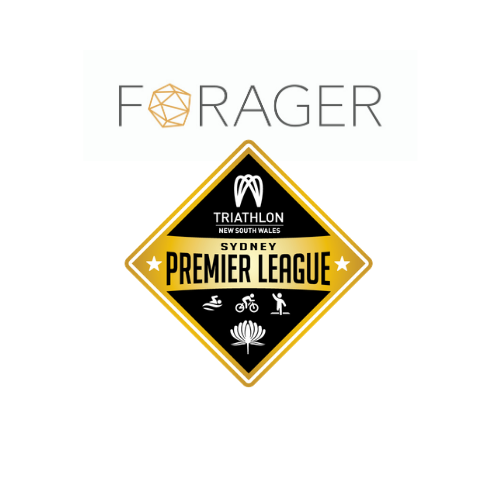 The "Experts" predict – Forager Sydney Triathlon Premier League
This season, Triathlon NSW staff will be providing their "expert" opinions on how the Triathlon NSW Forager Interclub Leagues will unfold.
The three "experts" are CEO, Adam Wicks (AW). Operations Manager, Chris Cunningham (CC) and Marketing Manager, Alana Leabeater (CL).
All three will be predicting how the league tables will finish come the end of the season and which club will win each round. They will predict for each of the eight Triathlon Leagues.
A correct pick is worth one point. Whoever gets the most points over the season will be the winner.
Office bragging rights are on the line!!!
Chris famously predicted that Jervis Bay Dolphins would finish last in their league last season…they went on to win it! So take our predictions for what they are…educated guesses that will more than likely be proven wrong.
Feel free to play along at home.
Forager Sydney Triathlon Premier League predictions
CC – Cronulla, Hills, Warringah, Balmoral, Balance, STG, Panthers, Macarthur, Concord
"Cronulla to get up this year and end the Hills dominance. Warringah will surprise and will be in close contention. STG to drop back and in an almighty relegation scrap, Panthers, Macarthur and Concord will drop down a division"
AL – Hills, Balmoral, STG, Cronulla, Macarthur, Panthers, Balance, Warringah, Concord
"Hills again. Balmoral to be the best of the rest. Both newly promoted clubs to slide back down with Balance. Yes, I am a Balance member, I know what I just said…!"
AW – Cronulla, STG, Hills, Balmoral, Balance, Warringah, Concord, Macarthur, Panthers
"This is the year; this is their time. Sharks to be champs!!! Definitely, maybe. STG a valiant second. Warringah to survive. Concord, Macarthur and Panthers to drop down"
TNSW CONSENSUS LADDER PREDICTION
1st = Cronulla Sharks
2nd = Hills Red Army
3rd = Balmoral Purple Thunder
4th = Sydney Tri Giants (STG)
5th = Balance Bolt
6th = Warringah Waves
7th = Macarthur
8th = Penrith Panthers
9th = Concord
Triathlon NSW predict a new Champion with the Cronulla Sharks just holding off the Hills Red Army. The Balmoral Purple Thunder to improve slightly on last season to finish 3rd with the Sydney Tri Giants (STG) dropping to 4th. Balance Bolt to also jump up from last season to finish 5th ahead of newbies, the Warringah Waves in 6th. Macarthur, Penrith Panthers and Concord to start as favourites for the drop.
ROUND WINNER PREDICTIONS
RD1 Club Champs 2020 – Warringah (CC) Hills (AJL) Hills (AW)
RD2 Wollongong – Balance (CC) Balance (AJL) Balmoral (AW)
RD3 Nepean – Hills (CC) Panthers (AJL) STG (AW)
RD4 Kurnell #1 – Cronulla (CC) Cronulla (AJL) Balance (AW)
RD5 Kurnell #2 – Cronulla (CC) Hills (AJL) Cronulla (AW)
RD6 Richie Walker Aquathlon – Cronulla (CC) Cronulla (AJL) Macarthur (AW)
RD7 Sparke Helmore – Balmoral (CC) Balance (AJL) Panthers (AW)
RD8 Big Husky – Warringah (CC) Hills (AJL) (Concord)
RD9 Wollongong – STG (CC) Macarthur (AJL) STG (AW)
RD10 Club Champs 2021 – Hills (CC) STG (AJL) Hills (AW)