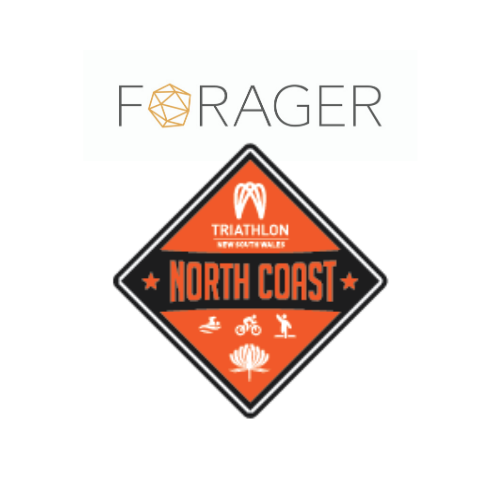 The "Experts" predict – Forager North Coast Triathlon League
This season, Triathlon NSW staff will be providing their "expert" opinions on how the Triathlon NSW Forager Interclub Leagues will unfold.
The three "experts" are CEO, Adam Wicks (AW). Operations Manager, Chris Cunningham (CC) and Marketing Manager, Alana Leabeater (CL).
All three will be predicting how the league table will finish come the end of the season and which club will win each round. They will predict for each of the eight Triathlon Leagues.
A correct pick is worth one point. Whoever gets the most points over the season will be the winner.
Office bragging rights are on the line!!!
Chris famously predicted that Jervis Bay Dolphins would finish last in their league last season…they went on to win it! So take our predictions for what they are…educated guesses that will more than likely be proven wrong.
Feel free to play along at home.
Forager North Coast Triathlon League predictions
CC – Clarence Valley, Byron, Coffs Harbour, Ballina, Hat Head, Port Macquarie, Tweed Valley
"A third new winner in three years. Clarence Valley to edge it"
AL – Byron, Clarence Valley, Tweed Valley, Port Macquarie, Coffs Harbour, Ballina, Hat Head
"I can't look past a Byron repeat. The smallest club in the region to work their magic again. "
AW – Port Macquarie, Byron, Clarence Valley, Coffs Harbour, Ballina, Hat Head, Tweed Valley
"Port to come from nowhere and win it all. Top 4 to be covered by just a few points. Very close"
TNSW CONSENSUS LADDER PREDICTION
1st = Byron Breakers
2nd = Clarence Valley Stingrays
3rd = Port Macquarie Pelicans
4th = Coffs Harbour Rockets
5th = Ballina Seahorses
6th = Tweed Valley Volcanoes
7th = Hat Head Hammerheads
Byron Breakers to hold off a determined Clarence Valley Stingrays outfit to win a second North Coast title. Port Macquarie to improve this season and secure a top 3 finish. Coffs Harbour to slide back slightly.
ROUND WINNER PREDICTIONS
RD1 Kingscliff – Clarence Valley (CC) Tweed Valley (AL) Byron(AW)
RD2 Yamba– Clarence Valley (CC) Byron (AL) Clarence Valley (AW)
RD3 Trial Bay – Hat Head (CC) Hat Head (AL) Hat Head (AW)
RD4 Tweed Coast – Clarence Valley (CC) Tweed Valley (AL) Port Macquarie (AW)
RD5 Kingscliff– Coffs Harbour (CC) Clarence Valley (AL) Coffs Harbour (AW)
RD6 Byron– Byron (CC) Byron (AL) Byron (AW)
RD7 Club Champs – Coffs Harbour (CC) Coffs Harbour (AL) Port Macquarie (AW)