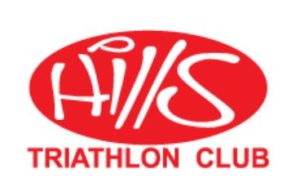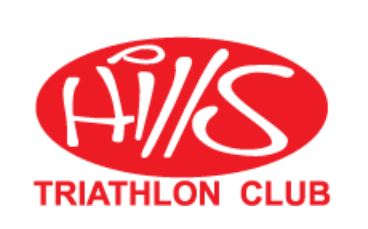 Hills Triathlon Club
"Fresh off our Club Champs double win at Orange, we are all fired up for the new season and the new Triathlon NSW series in particular. What a great initiative from Triathlon NSW to get this series underway to foster a bit of healthy inter-club rivalry all year round, whilst support both massive popular events, and small club based racing too" (Tommy Morwood, Club President)
About the Club / History
The Hills Tri Club has been active in the Hills Districts of Sydney for 25 years. They may have started off small, however over the years they have grown and grown and grown – so much so, that we are now the largest Triathlon club in all of NSW!! They have over 400 members (1/4 of which are juniors) who all love triathlon. They are incredibly proud to have been crowned back to back Triathlon NSW club champions, and to top it off, last year they were the first team to ever take home the 'Double' – 'Adult & Junior champ titles!'
They love to race…. and love to party!!! Sure, they love club champs….. but they also love their (tasteful and family friendly!) annual undie run just as much 🙂
They are excited to have loads of people join each year who are brand new to the sport and love the atmosphere of their friendly race series.
And at the other end they have over 40 members off to WORLD CHAMPIONSHIP events in 2018 across all distances: Sprint, Olympic, 70.3, Aquathon, Duathlon, Ironman and XTERRA.
They pride themselves on offering something for everyone.
Women it Tri? Yup —>  http://hillstriclub.com/triathlon-membership/womens-triathlon/
Juniors? You bet —>  http://hillstriclub.com/kids-juniors-triathlon/
Swim / bike / bike, any format. any distance. They love it all.
Training Sessions offered
The club coaches run a host of weekly training sessions, which are all on their interactive training calendar : http://hillstriclub.com/race-calendar/
Events Offered
Their GARMIN  TRI SERIES races are the largest open sanctioned club events in Australia! They compromise of five triathlons races and one winter duathlon throughout the year all out at the Sydney International Regatta Centre (Penrith).
Sprint, Enticer and Junior events are on offer each time to cater for all levels and abilities. Our events are open sanctioned – which means anyone can come and race.
For more information click here
Red Army Season Preview  Q&A
Athletes to watch? Keep an eye on young Mitch Westhuizen and Ella-Kate Hussien in the junior ranks. Both are relatively new to tri, but have produced fine results last season and are defiantly on our up and coming radars. At the other end of the spectrum, you can never look past super runner Dave McEwan. He might be pushing the better side of 60 these days, but he still runs his 5 k in under 19mins.. off the bike! 
Club captain? Robbie Glover leads the charge to Club Champs each year, and Tommy Morwood is the driving force behind the new full year series. Both are passionate triathletes who love reviewing results and drumming up club support.
Club ambassadors ? All our club committee members are fine ambassadors for our club, and the sport of triathlon in general. This dedicated group of 23 people all help out with various roles in our club, and are all fiercely proud members of the HILLS RED ARMY  http://hillstriclub.com/about/club-committee/
Club to watch? It's always hard to look past the coastal clubs with their beautiful beaches, so we'd have to say Cronulla. However, if PTC ever decide to venture beyond their traditional IronMan / Long course focus, then the talent in their club can't ever be overlooked!
Event you are most looking forward to on the Calendar? Our own Hills series event of course! (and not just because after each race we order 50 pizzas and give away over $2k of goodies! )
How to connect with Hills Triathlon Club
Hills Triathlon Club Facebook – Click here