Leagues

Sydney South West

Seasons

2018-2019 Interclub Series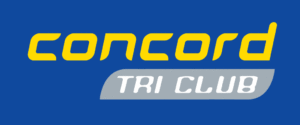 Concord Triathlon Club
About the Club / History
First established in 1992, Concord Tri Club (CTC) aims to promote the sport of triathlon as well as general wellbeing and fitness in inner western Sydney. The club is founded on encouragement and support, and endeavours to provide a program that helps members of all levels achieve their fitness goals.  The club has over 100 adult members and a small junior membership, priding itself on its personal, friendly and down to earth nature. They strive hard to create and maintain a non-intimidating environment that is welcoming to all – in particular newcomers to the sport of triathlon. They endeavour to provide a support network to their members as well as encouraging participation in tri-sport events. In line with objective, CTC event participation has grown substantially in recent times – where they usually punch above our weight…. both on and "off the track".
Training Offered:
Concord Triathlon Club also plays the role as a conduit for training, preparation and competition. For many of our members, CTC is a part of their overall program and association with triathlon. Accordingly, membership brings with it a range of further opportunities to connect with other swim, ride, run or sporting entities as well as smaller "spin-off" training groups that invariably emerge in a wider triathlon club environment.
For more information on sessions offered click here.
Club Events Conducted:
Concord Triathlon Club conduct a series of Aquathons during the summer, and during the cooler months, they a program designed to help members maintain fitness, social networks and prepare for running and riding events held during the winter months. Club members can involve themselves in as many or as little of the calendar program as they choose.
Concord Cats Q&A with President Sarah Maguire
Athlete to watch?  Luke Jones- Took up Triathlon just over a year ago and has competed in various races. Has qualified to compete at Worlds in his age group next year.
Club captain? Richard Bull
Rookie to watch?  Francesca Bull, Molly Newton, Jessica Dennis
Club to watch?  Hills Triathlon Club- Large member base with a range of abilities.
Event you are most looking forward to on the Sydney South West Calendar? Husky Triathlon Festival.