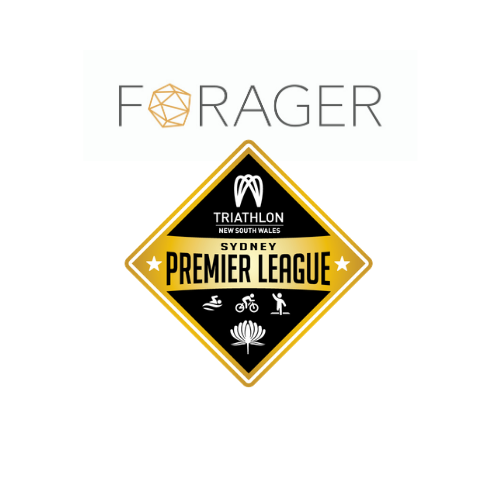 Sydney Triathlon Premier League ICL04 Preview
Ten Clubs. Seven Events. One Sydney Premier Champion to be crowned.
It all starts this weekend at the Maitland Triathlon in Morpeth and finishes with the traditional double points round in Forster at the Tri NSW Club Champs in late May.
It promises to once again be a back-and-forth competition as Sydney's best compete for the Premier League title whilst also trying to avoid relegation. The bottom three clubs will find themselves competing in the Sydney Triathlon League 1 next season.
The Sydney Tri Giants (STG) are the reigning Champs after blowing the competition out of the water last season. Although the Eastern Suburbs based club are a lot smaller than their rivals, they have developed a culture of racing regularly and are stacked with top level athletes across multiple age groups. The head says it will hard for the Giants to go back-to-back with a smaller stable of athletes, but the heart says never write off an underdog.
The Hills Red Army find themselves in an unusual position at the start ICL04 as they have no title to defend for the first time in nearly 5 seasons. The Giants ended their Interclub dominance whilst Warringah ended their Club Champs dominance. Motivation for Hills will be high.
Warringah are coming off a fantastic 12 months and there are no signs that it should be any different this season. Improving each season, this could be there year to complete the Interclub and Club Champs double.
These 3 clubs will start as favourites. But it is a long season where anything can happen.
It all comes thick and fast in 2022 as Round 2 is slated for early Feb down in Cronulla at the Richie Walker Aquathlon.
Round 3 is when the competition really kicks into overdrive at the iconic Big Husky. Long course is where the Performance Points are up for grabs.
It is Long Course again in Round 4 as Elite Energy unveil their newest event, the Redline Games in Penrith.
The legendary Wollongong Triathlon is in April for Round 5 with the penultimate round set for early May in Port Stephens.
Round 7 is Club Champs in Forster.
The are plenty of other Clubs to keep an eye on outside of the three big favourites.
The Cronulla Sharks will always be in the hunt as will Balance Bolt. Both will have their moments throughout the season but may not quite string together enough consistency to trouble STG, Warringah, or Hills.
Balmoral are the same. Capable of some big victories but likely to have some low scoring rounds. The Purple Thunder can never be underestimated, however.
Concord will quietly go about their business and often fly under the radar. We're not quite sure why as they are stacked with great athletes and wonderful club togetherness.
The three newly promoted clubs are the wildcards this season. Capable of greatness but are yet to test themselves against the other Sydney Premier Clubs.
The Bondi Brats, Coogee Comets and Rozelle Pulse will all add to an already terrific competition.
The Maitland Triathlon will get the ball rolling but we will have to wait until April for things to really heat up.
Triathlon NSW predictions
The Warringah Waves to find themselves back on top in Sydney as they hold off the rampaging defending Champs, the Sydney Tri Giants. Balmoral surprise to finish third with Hills falling back to fourth overall. Cronulla to finish strong to take fifth with BRATS just behind in sixth. Coogee just survive the drop and finish seventh. Pulse just misses out on survival and get relegated as they finish eighth. Concord and Balance also to drop down a division as they finish ninth and tenth respectively