Sydney Triathlon League 2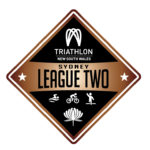 Interclub 02 Preview
The brand new Sydney League 2 will be a fascinating affair.
Seven clubs competing for just two promotion spots and also for the title of Sydney Triathlon League 2 Champion. It is an opportunity for some of the smaller clubs within Sydney to get their hands on some silverware. For most, a chance for their first silverware in their club's history.
It could be very well decided by who starts the season the best, generating momentum and Interclub interest within their club.
This puts huge significance on Rounds 1 and 2, the Hills Duathlon and the Berry Duathlon.
The Nepean Triathlon is Round 3 and a second visit of the season to the Sydney International Regatta Centre, meaning that the Western Sydney clubs could jump out to an early lead.
Back to back Kurnell's make up Rounds 4 and 5, before the clubs head South to Cronulla for the only Aquathlon on the season calendar.
Big Husky in Round 7 offers the long course option before the Wollongong Triathlon in Round 8.
The final round will be in Forster at the Triathlon NSW Club Championships and it will once again be double points on offer.
The WS FilOz Eagles and LAPD Lightning should start well, the Northern Suburbs Mighty Mites and Eastern Suburbs Eagles will be tough to beat at the iconic events with the Lion Island Lions, Rozelle Pulse and T4 North Bondi Tritans being the wildcards for the season.
Key Race – Round 2 – Berry Duathlon – Early in the season, momentum building or killing. 
TNSW DATA LADDER PREDICTIONS
Eastern Suburbs Swans (1)
LAPD Lightning (2)
WS FilOz Eagles (3)
Northern Suburbs Mighty Mites (4)
T4 North Bondi Tritans (5)
Rozelle Pulse (6)
Lion Island Lions (7)
The "Experts" Pick
Adam Wicks (CEO) – Northern Suburbs Mighty Mites
"Renewed enthusiasm to drive them to the title"
Chris Cunningham (Ops) – Eastern Suburbs Swans
"A club full of exceptionally talented athletes" 
Sydney Triathlon League 2
Sydney Triathlon League 2
Sydney Triathlon League 2