Sydney South West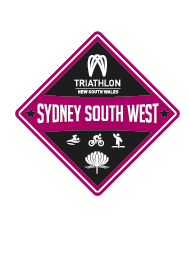 Season Preview
The Sydney South West Interclub Series is the biggest division with eleven competing teams.
David versus Goliath…on bikes…after a swim. This best sums up the Sydney South West division. But from that tale we know one thing for sure, size doesn't always prevail.
Hoping it does however, are three gladiators of the sport, the Cronulla Sharks, Hills Red Army and Panthers.  All three have enjoyed their fare share of success through the years but it is the Hills Red Army who will start the season as the main contender, fresh off their second Club Champs Division One title in as many years.
The Concord Cats and Balance Bolt are two clubs very much on the rise, evident in their strong showings at the most recent Club Champs.
A fan favorite, the Western Sydney FilOz Eagles will light up the ten races on the calendar with their love for the sport and million dollar smiles.
Although on the smaller end of the scale, the Engadine Dingoes, Hawkesbury Hawks, Lidcombe LAPD Lightning, Pulse and Team Mac Tri  will be aiming for a strong first season, showcasing the athletic ability and club spirit that they all posses.
Sydney South West Teams
Sydney South West Calendar
| Date | Event | Venue | Details | Performance Points Race |
| --- | --- | --- | --- | --- |
| 2018-07-08 09:34:47July 8, 2018 | Hills Duathlon | Sydney International Regatta Centre | Event Information | Duathlon |
| 2018-10-28 14:05:36October 28, 2018 | Nepean Triathlon | Sydney International Regatta Centre | Event Information | Standard |
| 2018-11-10 15:19:10November 10, 2018 | Kurnell Race #1 | Kurnell | Event Information | Sprint |
| 2018-12-08 15:58:29December 8, 2018 | Hills Garmin Series | Sydney International Regatta Centre | Event Information | Sprint |
| 2019-01-05 10:32:12January 5, 2019 | Panthers TC Race | Sydney International Regatta Centre | Event Information | Sprint |
| 2019-01-12 11:17:05January 12, 2019 | Kurnell #2 | Kurnell | Event Information | Sprint |
| 2019-02-09 16:12:56February 9, 2019 | Richie Walker Aquathlon | Cronulla | Event Information | Aquathlon |
| 2019-02-24 16:41:11February 24, 2019 | Big Husky (Ultimate) | Huskisson | Event Information | Long Course - Ultimate |
| 2019-03-16 11:14:16March 16, 2019 | Club Champs (DOUBLE POINTS) | Triathlon NSW | Event Information | Full Club |
| 2019-04-13 11:11:53April 13, 2019 | Wollongong Triathlon | Wollongong | Event Information | Standard |
Sydney South West Standings
Sydney South West MVP (AG)