Sydney South East Triathlon League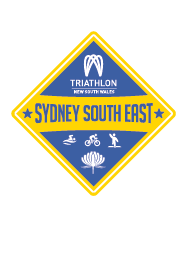 Season Preview
The Sydney South East Interclub Series is the most even in terms of team size with no one team over 180 members.
The Bondi BRAT's are the largest club in the South East. Not as big as days gone by but still one of the Premier clubs of NSW.
Looking to upstage their suburb neighbours will be the T4 Bondi Tritans, the Battle of Bondi will be one to watch.
The Coogee Comets will be confident that they can come out on top and have every right to be, a club that is always well represented at races throughout the state.
The Sydney Tri Giants and Eastern Suburb Swans are two clubs really on the rise. Both armed with well respected coaches, strong individual performances are becoming a regular occurrence for the two teams.
To the South are the Brighton Polar Bears. A very active club that will hope to attract more members through their involvement in the Series.
Last but by no means least are the Australian Chinese Dragons of St George. Established in 2017 but with over 50 members already, they will use the Interclub Series as a stage for announcing their arrival on the NSW triathlon scene.
Sydney South East Teams
Sydney South East Calendar
| Date | Event | Venue | Performance Points Race |
| --- | --- | --- | --- |
| 2018-08-25 07:00:14August 25, 2018 | Sydney Duathlon | Sydney Olympic Park | Sprint |
| 2018-10-28 14:05:36October 28, 2018 | Nepean Triathlon | Sydney International Regatta Centre | Standard |
| 2018-11-10 15:19:10November 10, 2018 | Kurnell #1 | Kurnell | Sprint |
| 2018-12-08 15:58:29December 8, 2018 | Hills Garmin Series | Sydney International Regatta Centre | Sprint |
| 2019-01-12 11:17:05January 12, 2019 | Kurnell #2 | Kurnell | Sprint |
| 2019-01-19 16:07:29January 19, 2019 | Nowra Triathlon | Nowra | Standard |
| 2019-02-09 16:12:56February 9, 2019 | Richie Walker Aquathlon | Cronulla | Aquathlon |
| 2019-02-24 16:41:11February 24, 2019 | Big Husky (Ultimate) | Huskisson | Long Course - Ultimate |
| 2019-03-16 11:14:16March 16, 2019 | TNSW Club Champs (DOUBLE POINTS) | Orange | Club |
| 2019-04-13 11:11:53April 13, 2019 | Wollongong Triathlon | Wollongong | Standard |
Sydney South East Standings
Sydney South East MVP Standings (AG)