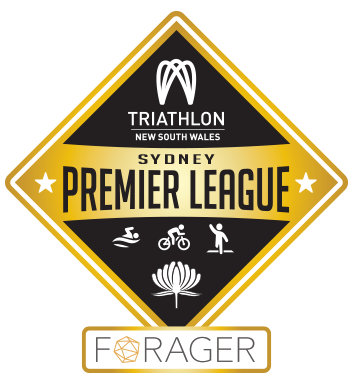 Sydney MVP titles heating up
As we await the results from the Wollongong Triathlon Festival, we turn our attention to Port Stephens and the TNSW Club Championships where the race to become the next Sydney Triathlon Premier League and Sydney Triathlon League 1 MVP is well and truly heating up.
More likely than not Port Stephens will be used as a steppingstone, before the big dance and final showdown in Forster.
STPL
For the Sydney Tri Giants, Gavin Biles is looking to go back-to-back as club MVP. If he's successful, Biles would become the first STG athlete to win the title twice – he's tied with Daniel X James on 28points for STG all time MVP. There's no slowing down Dave McEwan as the Hills Red Army member is all but guaranteed to make it four from four titles.
The race to be crowned Cronulla MVP is wide open with nine sharks currently on two points. Phil Baigent is well placed to repeat his MVP title from last season, making him the second Shark to win back-to-back MVP titles after Jennifer McDonald in ICL01 and ICL02. Baigent now sits at the top of the all-time MVP point scorer after passing McDonald earlier this season.  A new club MVP is guaranteed for Concord after 3x winner Luke Jones' move to Shellharbour. While Jones leads the all-time MVP point score, it's Jane Davies and Jane Spalding leading the way in the ICL04 title race. Tom Kearns leads the Coogee Comets MVP title race by a single point from ICL01 winner, Nicole Cox while Andrew Gibietis heads up the all-time MVP leader board.
Warringah are on the hunt for back-to-back Club Championship titles and Graeme Beattie looks to play his part to perfection. He leads the MVP title race (his third in four seasons) and looks to go the double leading the all-time MVP tally too. Bondi Brats have been up & running all season and as a result, there's a three-way tie atop of the ICL04 title race with Koswara-Sims, Ghisoni and Piazza all battling for the clubs crowning glory.
Rozelle Pulse have a slew of young talent and it's the young guns leading the way to MVP title honours. Emma Olson-Keating backs up her Billigence Series form, holding a half point lead over the Schofield twins and Richard Scolyer. Emma isn't having it all her own way, with Jayden Schofield continuing to lead the all-time MVP leader board.
At 76, Balmoral Icon Merri Mack leads the Purple Thunder's all time MVP point scorer and as she gears up for her 28th Club Championships, she looks to hold her position for another season to come. Westhuizen, K Raupach and Poletto share the lead for ICL04 MVP, leaving it all on the line by the time they get to Forster. Travis Shields leads the way in the MVP title race for the Balance Bolts this season, while Jocie Evison leads the all-time leader board.
STL1
After a rather steady start in STL1, clubs are going to have make all their moves in the final rounds – leaving nothing to chance.
The Panthers of Penrith have a tie atop of their MVP rankings with Sharp and Hughes, but two-time Panthers MVP Aimee Carlin is just half a point off – a late pounce could see her take the win. With that in mind, Carlin continues to lead the all-time MVP standings and looks in fine form to carry that through to the next season.
Duval leads the Macarthur MVP battle while it's David Sullivan who sits on top for the Brighton Polar Bears – where he continues to close in on top spot for all-time MVP. Mangulabnan is doing the most for the Western Sydney FilOz Eagles and he continues to soar this season, taking the lead in the FilOz all-time scores. The Northern Suburb Mighty Mites have Barbara Hill on top in ICL04 while Helen Kennedy leads the all-time rankings.
For the Lion Island Lions, Engadine Dingoes, T4 North Bondi Tritons, LAPD Lightning, Australian Chinese Dragons and TriMob, it's a blank slate in ICL04 as we await for their first MVP points to be scored.