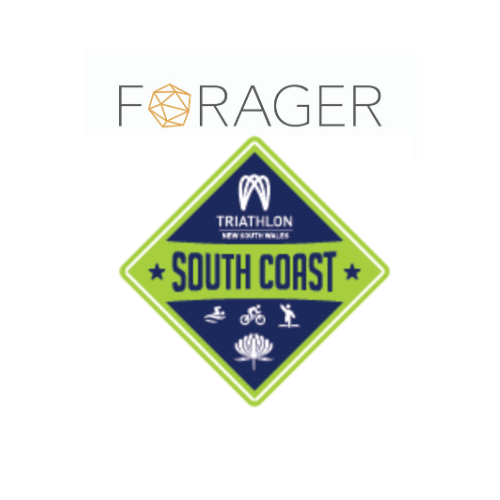 Street V Freeman in Forster for the Besnard Medal
The South Coast MVP race is reaching its climax with only one round to go and it appears to be a battle between two 'Coasters'.
The South Coast MVP title, also known as the 'Besnard Medal', named after Angela Besnard, who took out the title in Interclub 01 comes down to Cheryl Freeman and Mary Street.
Both outstanding athletes are confirmed, locked and loaded onto the start line for the 'Double Points Round' at the Triathlon NSW Club Champs, scheduled for Saturday 22nd May where it is Cherryl Freeman who is looking to defend her title, whilst Mary Street hopes to win the honour for the first time.
It is all square on 11 points each as we head to Forster. However, whilst these two athletes battle it out for individual honours, they are united in their desire to see Kiama TC take out both Division 3 of Club Champs and the Forager South Coast Triathlon title overall, over their larger opponent, the Jervis Bay Dolphins.
When approached for comment, Freeman stated 'while it would be great to win the MVP again I'm simply hoping it stays in the Kiama club .. Mary is a good friend who also is dedicated and consistent with her training and I would be happy for her to win'.
Freeman added 'My goal of entering each interclub race is to try and gain maximum points to add to the clubs tally for the final result .. was fortunate and grateful to be the winner last season after my other good friend Angela won the inaugural interclub MVP .. looking forward to the fun at Forster'.
We've previously outlined the credentials the Coasters and the Dolphins as they vie for the title of South Coast Champions in Interclub 03.
The entire field reads as a 'whose who' of South Coast Interclub celebrities, with Illawarra Cannons Career MVP Kye Robinson, Shellharbour Mariners Career MVP Rob Spicer and Jervis Bay Career MVP Rod Rose all confirmed starters.
With four performance points on the line for those who take out their Age Group, we watch in anticipation to see who shines on the biggest stage.
But for you, it's not late to get onto the start line, earn points for your club and yourself – Club Championships Triathlon NSW | Elite Energy