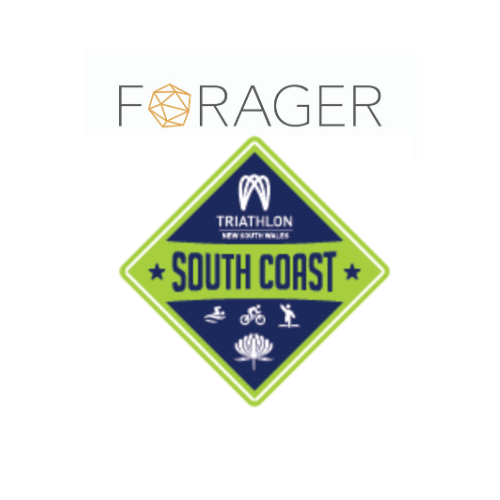 Street and Freeman share the honours of the Besnard Medal in the South Coast
Prior to the final Double Points round at the 2021 TNSW Club Champs, it was evident that a showdown loomed between Mary Street and Cheryl Freeman for the Besnard Medal.
The South Coast MVP title, also known as the 'Besnard Medal' is named after Angela Besnard, who took out the title in Interclub 01.
The Besnard name is immortalised within the Kiama Coasters Triathlon Club. Club president, Geoff Besnard, recently led his club to another Club Champs victory. Whilst Angela Besnard, whom the Besnard Medal is named after, continues to star for the Club.
It was the Jervis Bay Dolphins who took out the overall victory across the series, but individual honours were reserved for both Mary Street and Cheryl Freeman, both of the Kiama Coasters, who couldn't be split across the seven rounds of competition.
Freeman stated 'whilst winning individual accolades would have been great I'm just proud to share this honour with Mary. She is a good friend who also is dedicated and consistent with her training and I am happy to share the victory'.
It will surprise nobody that the Jervis Bay Dolphins MVP for ICL03 was their inspirational club president, Mr Rod Rose. With 9.5 points, he just snuck over the line ahead of Mandy Meredith and extends his lead as the Dolphins overall MVP, since the Forager Interclub concept launched three seasons ago. The club continues to go from strength to strength under his leadership and he continues to lead from the front for this mighty club.
Last year, Rob Heckenberg shared the title of Shellharbour Mariners MVP with Rob Spicer, but this year he stands on the top step of the podium all alone, taking the victory by a mere 0.5 over Rob and Ella Sunley, both of whom contributed significantly to what has been a very impressive year for this club.
Matthew Smith from the Highlands Shaggy Cows takes home his first Career MVP victory, but still trails behind Liam Hinchcliffe who is the career MVP leader for the club.
Two familiar names share the honours for the Eurocoast Nomads as Sally Jeffrey & Daniel Lloyd-Jones shared the title after Sally took the victory in ICL01, whilst Daniel won in ICL02.
Last but certainly not least, Eric Vickery won the honours for the Illawarra Cannons in ICL03.
Join us in congratulating Cheryl Freeman and Mary Street and all individual club winners.