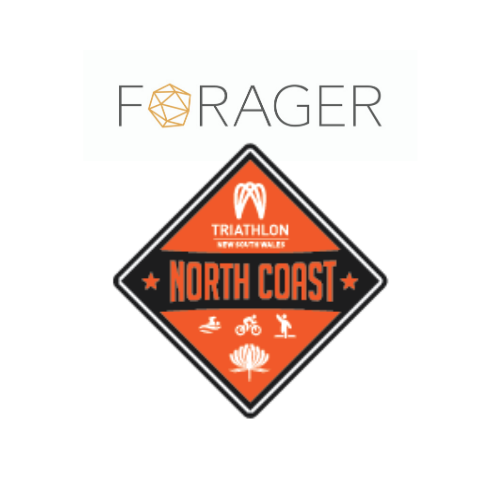 Rockets go top as Hammerheads move in
The Coffs Harbour Rockets have sensationally taken out Round 4 of the Forager North Coast Triathlon League after a solid showing at the Tweed Enduro earlier this month.
The Rockets, aided by strong performances from O'Hara and Benoit, have rocketed ahead of the Clarence Valley Stingrays, who previously held pole position in the League for three rounds. The Stingrays are now three points behind the Rockets, but with Kingy Tri and Byron Tri ahead, it is still anyone's game.
Meanwhile, the Hat Head Hammerheads have closed the gap on the Stingrays after picking up 13 points at the Tweed Enduro, thanks largely to McEvoy, Needs and Cornish. This now puts the Hammerheads just half a point behind the Stingrays, and five points ahead of the fourth-placed Byron Breakers, who got 9.5 points at Tweed.
The Ballina Seahorses have moved off the bottom of the ladder after gaining 7.5 points this round, but are only 1 point ahead of the Tweed Valley Volcanoes. But with the next two rounds being very close to Ballina turf, they could easily put a bigger gap on the Volcanoes before the end of the season.
Round 5 for the Forager North Coast Triathlon League will be at the much-loved Kingy Tri on March 28th.
The Armidale Triathlon Club and the wider community lost a great person with the sudden death of Michael Henderson at the Tweed Enduro on 6th March 2021.
Our sincerest condolences to his family and friends.