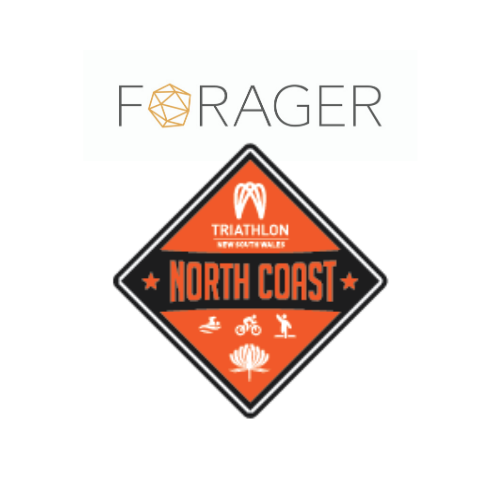 Rockets fire up at Trial Bay as Hammerheads show their teeth
The Forager North Coast Triathlon League is shaping up to be a four-club showdown, with stunning Max Outs by both the Coffs Harbour Rockets and the Hat Head Hammerheads at the Trial Bay Tri last weekend.
Now, just 1.5 points separate the 2nd-placed Rockets from the 3rd-placed Hammerheads, in a shocking shake-up that has relegated the ICL02 winners, the Byron Breakers, to 4th place.
The Rockets Maxed-Out at the picturesque Trial Bay Tri thanks to cracker performances from Silvester, Grundy, Ensbey and Williams. All winning their age groups. Similarly, the Hammerheads brought their A-game, and it was great racing from Tamblyn and McEvoy that helped to entirely disrupt the course of the North Coast league.
However, the Clarence Valley Stingrays remain comfortably in top spot, picking up 22.5 points at Trial Bay with Culton and McInnes winning their age groups. They are now leading the league by 8.5 points. Meanwhile, crowd favourites the Byron Breakers earnt 19 points, with Costa leading the charge for the Byron club. The Breakers will need to step up in the second half of this season if they're to defend their title from last year.
The Ballina Seahorses added 1.5 points to their tally for the season thanks to Huw Jones and are now just half a point behind the Tweed Valley Volcanoes who didn't feature on the day.
It's only midway through the Forager North Coast League, so really anything could happen. But one thing is for sure… between the Rockets, Hammerheads, Breakers and Stingrays – no club is going down without a fight.