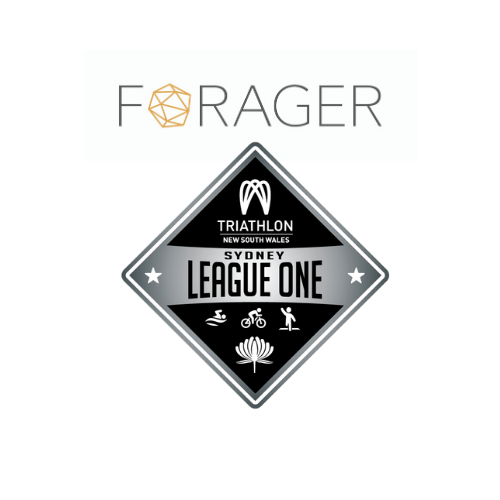 Pulse secure second title in as many years at Forster
Prior to the Grand Final event at the 2021 TNSW Club Champs, it was billed a  'David vs Goliath Showdown' between an old club with a long history in sport (Bondi BRATS) and a small but impressive club that doesn't mind 'punching above it's weight' class – Pulse Performance. In the lead up, it was clear both clubs meant business – arriving with strong teams and proven winners across a variety of age groups at Club Champs. Both had big goals of taking home the Forager Sydney Triathlon League 1 title.
But cometh the hour, cometh the triathlon club? As the final points were tallied it is the Pulse Performance who take home their second Forager ICS title in two seasons!
Whilst only one point separated these two clubs in the final round, the 5.5 point lead that Pulse held heading into the event provided too much a deficit to overcome.
The fairy tale is complete, and this is a significant moment in the clubs history, a real 'coming of age' story for this club from the Inner West of Sydney who will now be promoted to Premier League and compete against the biggest clubs in NSW.
It's a meteoric rise for this club, and their second piece of silverware in two seasons, after taking home the Forager Sydney Triathlon League 2 title last season. For Club President Dani Andres, this will be a unique feather in his cap and something he will be incredibly proud to have achieved. Dani stated "This means a whole lot for our small club that has had many challenging times over the last couple of years. The Interclub competition has definitely helped bringing the club back to life and we are very proud to back to back champions across two divisions".
And in an parting ominous sign for the Premier League clubs, Dani expressed his clubs steadfast desire to win three in a row.  "Watch out STG, Hills and Warringah…we are certainly in it to win it"!
How far can this club go? Only time will tell.  Unsurprisingly it was the Schofields and Olson- Keatings who once again contributed to their overall tally, with Jayden continuing to grow his impressive MVP tally of personal points.
BRATS should hold their heads up high however. It's been a wonderful fight back from this club, with membership growing, renewed enthusiasm and a fantastic 'Try a Tri' program being conducted bringing lots of new members into the ecosystem. Second place is just returns for their efforts which peaked with a victory at Big Husky.  Their 29 points at Club Champs came largely off the back of podiums for Roberts, Hill, Koswara-Simms and Ghisoni.
President of the club, Jeremy Garling was really proud of the clubs recent success.  "BRATS have had a great year and we are on our way back to being one of the biggest Tri Clubs in NSW. You can't miss the bright kit and huge numbers at our professionally coached training sessions, but it's the packed monthly social activities that has supported us most in growing the club community. We have big plans for the next few seasons, but it all starts with building our membership back to make us a powerhouse NSW club again. As we rebuild, we plan to make a real impact and show the force we can be – watch out!".
The Coogee Comets were immense at Club Champs, fielding a huge team and won the round with a whopping 40 points. They would have been disappointed with how they started the season and it's this slow start that eventually ended up costing them overall victory. It's fair to say the season ended with the momentum of a runaway train. The secret to their success being their ability to field strong athletes across nearly all divisions. This strong end to the season means that it is Coogee who take the last promotion spot this season and alongside Pulse and the Bondi Brats will be competing in the Forager Sydney Triathlon Premier League next season.
Engadine Dingoes showed up to Club Champs in small but dedicated numbers, as is their tradition. As usual, it was the Tudjman and Kennedy family leading from the front and showing the rest how it's done, participating, contributing and eventually guiding the club to a very respectable fourth both at the Club Champs and overall for ICL03.
Lastly, it was the Brighton Baths who would be very proud of their 57.5 overall points this season. Proving that this small club has depth through the age groups, they remain there or there about and are able to remain competitive with strong senior athletes. Otto Jaeger-Lund the star in Forster wining his AG.