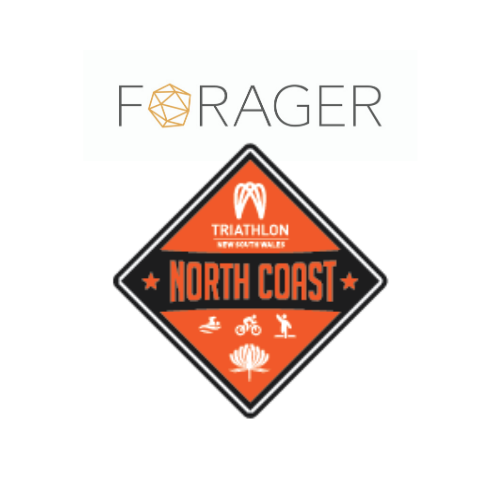 It was a short turnaround for the clubs on the North Coast, as just 7 days after Kingscliff and Round 1 of the Forager North Coast Triathlon League, the Yamba Triathlon played host to Round 2.
Three teams Maxed Out showing just how competitive this season is likely to be in the North Coast, but it was the Coffs Harbour Rockets who won the Round by tie break, just edging out the Clarence Valley Stingrays and the Hat Head Hammerheads.
All three added the maximum 25 points to their season tally but Coffs registered 32 points on the day to claim victory in Yamba. The in-form Clarence Valley scored 29.5 as they continued their red-hot start to the season and the Hat Head Hammerheads collected 25.5 to take third.
Marle, Bayndrian, Benoit and Grundy the big point scorers for the Rockets as they all won their age groups in what was a very competitive field on the day.
For the Stingrays it was Fischer, Culton and Elvery who led from the front whilst for the Hammerheads, it was Tamblyn and McEvoy.
The Byron Breakers also had a jolly good time in Yamba as they collected 19.5 points to finish fourth and keep their hopes of back to back titles alive. Hanninen and Clarke the major point collectors for the Breakers.
The Ballina Seahorses picked up 6.5 points to finish fifth. Curtis picking up a second place to give the Seahorses something to shout about.
The Tweed Valley Volcanoes didn't leave empty handed as they collected 2 points thanks to young Hooper winning her age group.
All this means that Clarence Valley stay on top and have a 9.5 cushion over the Byron Breakers. Coffs are just 1.5 points behind the Breakers in third, with Hat Head a further 1.5 points back on the Rockets in fourth. Tweed Valley are just edging Ballina for now in the race to escape the wooden spoon by just 2 points.
Next up for the North Coast is Trial Bay on Valentines Day.