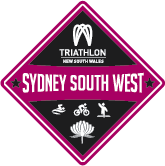 Panthers pounce at Nepean but the Red Army stand firm
It was points galore for clubs of the Sydney South West Interclub Series this past weekend at the Nepean Triathlon. Six clubs recorded double figure points on a day where the was no shortage of outstanding individual performances.
Both Panthers and the Hills Red Army returned home with the maximum amount of points on offer after 'MAXING OUT'. Clubs can earn a maximum of 25 points at each event of the Regional Interclub Series. This point equalisation strategy has been implemented to allow clubs of varying sizes to compete against each other. But to 'Max Out' is a  tremendous effort by both clubs.
Panthers had 23 athletes secure top 10 finished on the day, the standout being Heather Bray who won the 20-24 female AG to secure two precious Performance Points. Panthers also had seven more athletes finish on the podium; Craig Burke, Andy Haynes, Mike Hiser, John Hughes, Pauline McCann, Michael Schwebel and Mark Watson.
Panthers edged Hills on the day 32.5 to 31.5 but clubs 'Max Out' after 25. None the less, Panthers will be thrilled to get one over their rivals at this early stage of the season.
The Hills Red Army had 18 athletes secure top 10 placings, the stars being David McEwan, Emily Jamgotchian and Malcolm Ramsay who won their divisions. That makes it two wins out of two for Dave McEwan who also enjoyed a fine outing at the ITU Age Group World Champs on the Gold Coast.
Six further members of the Red Army podiumed; Paul Fisher, Shannon Lum, Rachael McAllister, Matt Plohl, Caitlin Sendt and Alan Whitmore.
Hills hold a 14-point gap over Panthers after two rounds at the top of the leaderboard.
Balance Bolt finished third on the day, with Jocie Evison, Emer Marnagh and Travis Shields all wining their AG's respectively.  They were well supported by Jennifer Colwell and Tonia Wood who finished on the podium for their AG. Balance had five further top 10 finishes; Terry Bourke, Alsiha Allen, Fiona Horn, Melissa Simpson and Michael Tayar. After a slow start to the season, Balance Bolt will be happy with this return and will be hoping they can start to make inroads into the lead that Hills and Panthers have opened up in the next round, Kurnell #1.
17.5 points was good enough for Team Mac Tri to take 4th for the day. Victory for Rachel Eagles and podiums for Cody Salter and Natalie Van Coevorden, backed up superbly with a 4th place for Mackenzie Kautz and top ten finishes for Michael Harding, Thomas Hine, Daniel Morris, Craig Odewahn and Andrew Reid meant it was an excellent day out for Macarthur. They sit third on the South West Interclub leaderboard, 7.5 points back from Panthers.
Cronulla finished 5th on the day off the back of victories for Andrew Cross, Joel Wooldridge and Chris Wooldridge. Laura Kelly galloped home to take second place in her AG, with Craig 'Crowie' Alexander, Phil Baigent, Chris Davis, Elissa Hughes, Gerard McDermott and Jason Stegbauer also securing Performance Points for the Sharks. They move to 7th on the overall leaderboard but should move up considerably after Kurnell #1, a race which is in their backyard.
LAPD finished 6th on the day with 10 points. An excellent return that will delight Club President, Ben Hill, who himself managed an excellent 5th in the 45 – 49's the day. Annie Simmons and Eugene Irvin finished on the podium on their AG ensuring a positive return for LAPD Lightning.
LAPD share 4th place on the overall leaderboard with Balance Bolt and the Western Sydney FilOz Eagles, who finished 8th on the day. The Eagles turned out in great numbers and look set to be scoring consistently throughout the season.
It was the Hawkesbury Hawks who pipped the Eagles to 7th largely thanks to Geoff Luscombe who secured some invaluable Performance Points with a top ten finish.  The Hawks will be happy with their start to the season and although they sit 9th, they are just 2.5 points off the tie for 4th.
A quite day for Concord as they finished 9th, to drop to 8th overall. Luke Jones continuing his early season form with third in the 30-34 Male AG, well supported by Gabriele Lota who managed an excellent 4th in his AG.
The Engadine Dingoes pipped Pulse to 10th place with Jenny Henville winning the 50-54 Female AG.
Kurnell #1 should go a long way to deciding the fate of the Sydney South West Interclub season. In such a competitive conference, 3rd place and 9th place is separated by just 13 points. Hills and Panthers looked to have asserted themselves as the main contenders but the clubs are queuing up behind to ensure this doesn't stay a two horse race for very long.