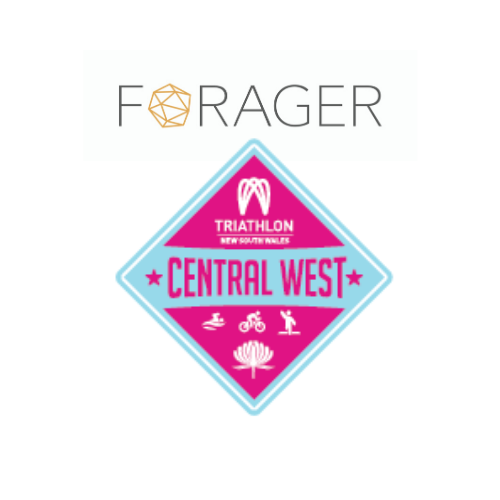 Orange deliver at home but all CW clubs perform well at Gosling Creek
The Orange Piranhas have opened a substantial gap in the Forager Central West Interclub ladder that will be hard to close, after hosting a successful Round 3 at Gosling Creek Reservoir on February 7th.
Over 60 athletes competed in the Performance Points race, the Sprint distance, at the Orange Interclub. Robinson, Thornhill, Triggs, Martin, Commins, Dean and Ingham all wining their age group which contributed to a Max Out finish for the strong Central West club, who now lead by a clear 25.5 point on the ladder.
But the big shake-up of the day came from the Bathurst Wallabies, who cleared 19 points thanks to Windsor, Hanrahan, Evans, Blackie and Falconer all securing podium placed finishes, propelling them to second place in the league. The Wallabies are now just 2 points ahead of the Mudgee Red Devils, with both clubs having already used a hometown advantage in Rounds 1 and 2. The Red Devils picked up 17 points in Orange, with strong performances from Fuller, Atkinson, Potter, Mort and Gainsford.
Cowra made an appearance for the first time in this season's Interclub, putting 7.5 points on the board.
Dubbo also put in a strong performance at Gosling Creek and will be thrilled with how they have performed this season as the club continues to go from strength to strength. A club to keep an eye on for the future!
It will be hard to for any club to catch the Piranhas after a strong first half of the season, but the Wallabies and Red Devils are definitely set up for a battle for the silver medal in the Forager Central West Triathlon League.