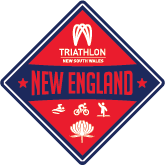 The New England Interclub Series will be a closely fought contest between the five participating clubs in the region.
With just two events, the New England region boasts the shortest calendar of all the Interclub Competitions, which will make for some great racing and more than likely, a tense finale in Coffs Harbour with several clubs still in with a shot of being crowned the inaugural New England Interclub Champion.
With membership numbers in all five New England clubs being closely matched and with all clubs being blessed with several talented athletes, it is extremely hard to pick a favorite heading into the competition.
We can't wait to see this one unfold.
North Coast Teams
New England Standings
New England MVP Standings (AG)