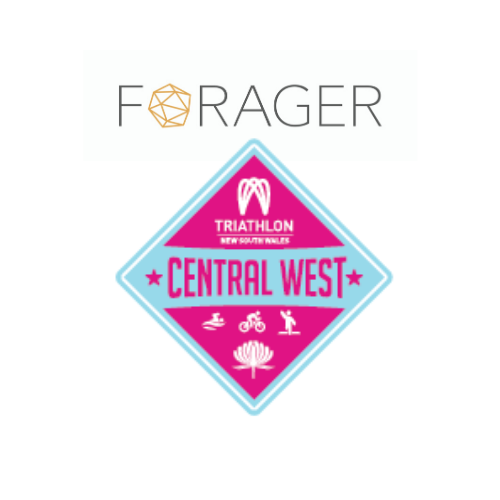 Mudgee on top as Orange have it all to do
"Anything can happen in sport, that's the beauty of it" was the opening line of the Forager Central West Triathlon League season preview for ICL04 released just a week ago and Round 1 at the Mudgee Triathlon this past weekend, certainly saw the beauty of sport and how anything can happen.
The reigning Champions and overwhelming ICL04 title favourites, the Orange Piranhas, had a solid opening to the season but just not as solid as three other Clubs in the competition. This means Orange have it all to do now with three events remaining if they are to stay on top in the Central West – well and truly staring down the barrel of a title scrap as opposed to the title processions, they have enjoyed in recent seasons.
Sally Wallace was the top performer of the day for the Piranhas as she won her age group, but it was the Mudgee Red Devils who stole their own show to come away with the victory and a VERY impressive MAX OUT of 35 points.
The Devils now hold an 18.5-point lead over Orange and a 12.5-point lead over the nearest rivals (after Round 1), the Dubbo Hippos. Constable, Loughland-Waller, Clifford, Allen, Tracy Kastelein, Mcnamara, Fuller, Webster and Nick Kastelein ensured that Mudgee left with the maximum points on offer, with age group wins and 2 performance points each.
The Dubbo Hippos have been banging on the door for a little while now, but this was their statement performance. They are ready to mix it with the traditional "big 3" of the Central West and in Dubbo, the excitement is high! Lyons, Mertens, Brien and Foley all helping the Hippos make their mark at Mudgee with age group victories.
The Bathurst Wallabies find themselves well placed after Round 1 – currently occupying third place on the ladder with 20 points. The Bathurst Triathlon is up next, so we should see Bathurst in a very strong position as we pass the halfway mark of the season. Jones and Windsor picking up 2 precious Performance Points each, thanks to their age group victories.
So, it's off to Bathurst we go.
Round 2 promises to be a classic, and everything is well and truly to race for. Orange can't afford another middle of the road performance and those above them, can't afford to take their foot of the pedal if they are to have a chance of dethroning the Piranhas.
One thing is for sure, Orange won't go down without a fight.
Forager Central West Triathlon League (ICL04)