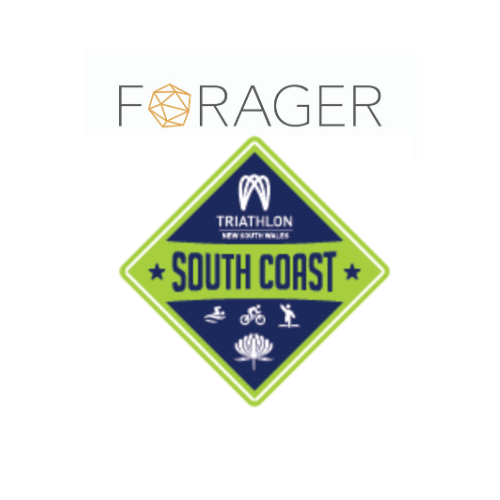 The Jervis Bay Dolphins have made their move and have opened a gap on top of the Forager South Coast Triathlon League after a very successful outing at this past weekends Callala Triathlon.
The Dolphins Maxed Out to add 25 points to their season tally and now have an 11-point gap over the second placed Kiama Coasters.
The Dolphins had no fewer than eleven athletes on the podium in Callala in what was a fantastic all-round club effort. The reigning champs are going to be very hard to stop over the coming months.
The Illawarra Cannons were second in Callala to show that this is not just a two-horse race. Mahon, Armour and Blackbourn all wining their age groups to help ensure the Cannons collected plenty of points.
The Shellharbour Mariners came third with 16.5 points to their name to make sure they stay in the running also. President and Head Coach of the Mariners, Rob Spicer, starred on the day for Shellharbour as he won his age group.
The Kiama Coasters were fourth as they headed home with 15.5 points. Street and Freeman leading from the front once again for the Coasters with age group victories.
Eurocoast had their best event of the season so far as they collected 13 points to finish fifth. Jeffrey and Lloyd-Jones winning their age groups for the Nomads.
The Highlands Shaggy Cows secured 7.5 points largely thanks to a second-place finish from Matthew Smith. The Shaggy Cows sit in sixth place overall but are just behind the Nomads who currently occupy fifth.
With Kurnell no longer going ahead on January 10th, it is Batemans Bay next up for our South Coast clubs and Round 4 of the Forager South Coast Triathlon League.
Forager South Coast Triathlon League (ICL03)