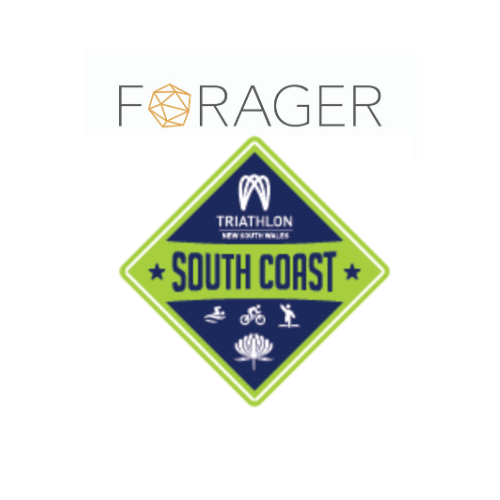 Jervis Bay Dolphins continue where they left off!
Elite Energy events are back to relief and excitement of Triathletes from all over NSW.
The Little Husky Triathlon Festival marked the return of the much loved event company, their first since Covid struck.
It was also the first round of the much-loved Forager South Coast Triathlon League.
Last season ended early due to Covid, but it was the Jervis Bay Dolphins who were crowned Champions. It was a tremendous effort from the Dolphins and Club President, Rod Rose, as the Jervis Bay based outfit recovered from a disappointing ICL01.
Their title defence couldn't have started any better as they came out on top at Little Husky by an impressive 11.5 points thanks to a 22.5 point return. Parkes and Blessing winning their age group for the Dolphins to pick up a combined 4 points with many other Jervis Bay athletes contributing to the total.
The inaugural Forager South Coast champs and last season's runners up, the Kiama Coasters, finished second at Little Husky with 11 points. Setting up the possibility of yet another Kiama V Jervis Bay battle for the South Coast title. Street the shining light for the Coasters winning her age group.
The Illawarra Cannons came third on the day with 10 points. Hargrave and Robinson winning their age groups to pick up 2 Performance Points each for the Cannons cause, helping the Illawarra based outfit get their season off to a promising start.
The Shellharbour Mariners finished fourth at Little Husky. The fast-improving Mariners will be happy with their start as they remain close to the leaders as they hope to amass a title challenge this season. Heckenberg the sole age group winner for the Shellharbour club.
The Eurocoast Nomads and the Highlands Shaggy Cows tied for fifth on the day with 5 points each. S Jeffrey coming out on top of her age group for the Nomads with Smith doing the same for the Shaggy Cows. Both clubs will be happy to get their point tally rolling for the season in the first event on the calendar.
The South Coast Clubs will head North next for Round 2 at Club Champs in Forster. Another Kiama V Jervis Bay battle is expected but who knows.