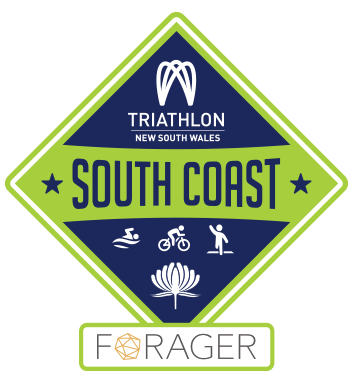 Jervis Bay complete the three-peat on South Coast
The battle between Jervis Bay & Kiama only heightened on Main Beach in Forster and with double points on offer, the race be named Champions of the South Coast was well and truly on the line.
Kiama's Angela Besnard did it for the club once again as she picked up an age-group win, contributing to the Coasters 38 points and eventual round win. The age-old tale of 'power in numbers' rang true for the Coasters, with performance points to Crump, A Loxley, Street, Smith, and R Loxley being the defining factor between first and second on the day.
Not to be out done, Bill Stahlhut did his part for the Jervis Bay Dolphins, seeing them finish the round in second with 36 points. Bell, Meredith, Sampson & Duffy played their role to perfection, picking up vital performance points for the Dolphin's overall season tally. A second-round finish for Jervis was no issue on the day, as they finish ICL04 as Forager South Coast Champions – notching up a highly impressive three consecutive titles.
The Dolphins' Rod Rose couldn't speak more highly of his club following their third title and credits the clubs leadership for its continued success.
"Winning the Interclub Series 3 years in a row is really special. It unequivocally confirms our status in the South Coast Interclub competition. Pound for Pound we believe our record shows we are one of the best performing triathlon clubs in the country. This is confirmed by the points acquired per person racing in most, if not all, of the events this season."
"Our club is strong because we have a great leadership team, and a bunch of experienced athletes who love encouraging and nurturing others. We are also a very competitive bunch and thrive in healthy competition," he told TNSW.
The Shellharbour Mariners took out the Junior Club Championships and with that, they round out the podium with third overall. Tanya Fraser took the win in her age-group, contributing a vital four points to the Mariners tally. Kye Robinson's performance points didn't go unnoticed for Illawarra as they continue to show encouraging signs as they finish the season in fourth, ahead of Eurocoast and Highlands Shaggy Cows.
With all eyes firmly shifting to ICL05, the big question on everyone's lips is 'Who will step up and challenge the Dolphins'??
Whilst to an outsider, it appears the Kiama Coasters are the most likely challengers, we think that it is the Illawarra Cannons – the sleeping giant of the region, who could come out of hibernation at any moment. After a quiet few seasons, ICL05 could see their resurgence as the strongest club in the South Coast. With renewed vigour, enthusiasm and the largest population catchment base to pull from, it would be expected that the Cannons are the powerhouse of the region. Will they live up to the challenge? Only time will tell!
Forager South Coast Triathlon League (ICL04)