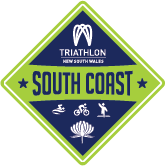 Illawarra and Jervis Bay push Kiama all the way at Husky
The Kiama Coasters made it four victories out of five events as they narrowly fended off a resurgent Illawarra outfit and the hometown club, the Jervis Bay Dolphins.
The Coasters have opened a seemingly insurmountable 40-point lead over the chasing pack, with just two events remaining.
Sandra Egan with a 2nd for the Coasters, Jay Gaffey a 3rd and Michael Smith a 5th. Geoff Besnard was also once again in the points with a 3rd to move to the top of the South Coast MVP ladder.
Kiama who have been brilliant over the past 12 months look set to wrap up the South Coast Interclub title in Orange at Club Champs.
Illawarra have recovered from a slow start to the season and now look favourites to finish runner up overall.
They finished second on the day at Husky and are building momentum nicely for a crack at the title in Year 02.
Aaron Rodwell and Josh Bignell won their AG's for the Cannons, with James Alexander an excellent 3rd.
Ben Bell, Brodie Talbot, Doug Simpson and James Davy all finished in the top 10 of their respective AG's to add further points to the Cannon tally.
The Jervis Bay Dolphins finished third at Husky and moved to third overall in the process.
Bill Stahlhut put together a great race to finish 2nd, Tony Lim also producing an excellent performance for 4th. Matt Lewis, John-Paul Hilton and Jackie Lyons also finishing with top 10's,
New President Rod Rose will be pleased with the club's performance over the second half of the season and will have high hopes of holding on to third overall until the end of the season.
Highlands drop to fourth overall but are still in the hunt for a podium finish, Alison Oates narrowly missing out on a top 10 finish after putting together a great performance.
Shellharbour leap frog the Eurocoast Nomads into fifth overall after Husky. Luke Heckenburg with a fine 13th for the Mariners.
The Eurocoast Nomads drop to the foot of the ladder after not featuring this time around.

Top 3 questions heading into Club Champs?
Can Kiama wrap up the South Coast title?
Will Highlands propel themselves on to the podium overall?
Can Illawarra keep their end of season momentum going?
For more information about Club Champs, or to enter, click here