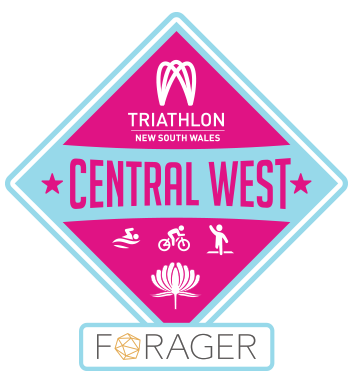 Four-way tie for Central West MVP
The Mudgee Red Devils may have been crowned CW ICL04 Champions, but we've now crunched the numbers and it's the Central West ICL MVP title that we turn our attention to.
Unlike the Central West League title, the race to be named CW MVP could not be split. Mark Windsor, Gareth Fuller, Melissa Mertens and Sally Wallace won their age-groups at each of the four nominated races this season and with that – we end the season with a four-way tie for the MVP title. Mudgee President was just a single point behind the pack with fellow Red Devils Giselle Denley and Ronda Gainsford rounding out the season on 6.5-points.
As we take a step back and look at the Central West Career MVP, it's Gainsford who remains on top as the all-time ICL point scorer with 22 points. Three points clear of clubmate Denley (19), Orange's Cas Ingham (15.5) and Dubbo's Melissa Mertens (15.5) rounded out the League's top four.
CW MVP Gareth Fuller went two-for-two as he also collects the Mudgee MVP title ahead of President Webster. All-time MVP point-scorer Ronda Gainsford simply couldn't miss out, sharing third place with Giselle Denley. Gainsford remains all-time MVP for Mudgee, Denley stays in second and Webster sits in 3rd with Adam Mort.
In no surprise, Sally Wallace takes out the MVP Title for the Orange Piranhas ahead of Cas Ingham and Tristan Harrison. Wallace's ICL04 title wasn't enough to claim top spot on the Orange Career MVP table, with Ingham on top with a tidy 15.1points ahead of Middleton (14.5) and Wallace (14).
Like his CW MVPs, Mark Windsor secures his club MVP title ahead of William Kelly and Barb Hill finishing off the top three. Thomas Hanrahan's season was enough to keep him as the Bathurst all-time point scorer, but Windsor and Kelly are closing in – ICL04 could see quite the shuffle in the ranks at Bathurst!
After an impressive season capped off with Mertens sharing the CW MVP title, she goes three for three with both the Dubbo MVP for ICL04 and sits in first for the Club Career MVP too. Ben Orford and Bryce Foley go 2 and three respectively in both the ICL04 Club MVP and Career tables.
In what has been a subdued season for the Cowra Cobras, Bernie Wilkinson is crowned king of the cobras for ICL04 and moved into second on the Career MVP table – alongside Glen Hudson. Mark Fisher remains on top of the all-time table for the Cobras but as we move towards ICL05 the competition amongst the club is wide open.