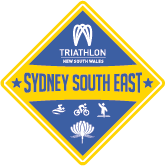 Easts victorious at Husky as Comets close on Giants
The Eastern Suburbs Swans showed their class this past weekend as they comfortably secured victory at the Husky Ultimate by 4.5 over the Bondi BRATS.
It was the Swans best performance of the season so far and has put them back in the mix for a podium finish overall.
Britt Welander and Kay Poletto led the charge for the Swans with fine victories in their AG. Another Welander was also in the points, as Christian Welander secured a 4th placed finish, as did teammate Ian Hemmings.
A mixed season for the Swans but on their day, they are more than capable of wining any event and are ones to watch for title honours next season.
The Bondi BRATS were second this past weekend and stay fourth overall.
John Hill was as brilliant as ever to comfortably win his AG. New Club President, Lucy Terrell, who is working wonders at the club in her short time in charge, turned in a superb 2nd placed finish to add further points to the BRAT tally. David Neville, Paul Argall and Nick Taylor rounding off the BRAT point haul with top 10's.
Brighton once again impressed to finish third. The Polar Bears form in the second half of the season has been as good as any club in the region.
Anibal Juncal set a blistering pace to win his AG, Derek Calder also producing a great race to finish 5th.
They remain sixth overall but a top half finish is well within reach if they keep up their recent form.
The Coogee Comets finished fourth at Husky to claw back 3 precious points on ladder leaders, they Sydney Tri Giants, but will see it as an opportunity missed.
Edward Vining with a scintillating 2nd in his AG, adding much needed Performance Points to the Comets total.
The Giants finished fifth and will count themselves lucky that Coogee didn't capitalise more on what was a quiet round for STG.
Tom Bills adding Performance Points with a 3rd.
The Giants have a 14.5 point lead heading into Club Champs, an event in which they performed very well at last season. If they can repeat it next month, it should be enough to seal Interclub glory for Year 01.
T4 North Bondi Tritans came sixth. Paula Luke the lone star with yet another great performance, this time finishing 4th.
The Australian Chinese Dragons didn't feature this round but remain third overall.

Top 3 questions heading into Club Champs?
Can STG do enough in Orange to seal the title?
Can Coogee rally to take the title to the last round?
Who will leave Orange as favourite for the last spot on the podium?
For more information about Club Champs, or to enter, click here