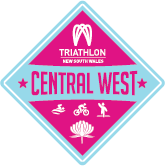 The Central West Interclub Series includes Bathurst Triathlon Club, Cowra Triathlon Club, Orange Triathlon Club, Dubbo Triathlon Club and Mudgee Triathlon Club. It is run by fantastic volunteers from the clubs in the region and the calendar of events is made up of club run races from within the Central West.
Triathlon NSW encourages all members to be involved in the Series and to represent your club.  For more information on the Central West Interclub Click Here
Further information coming soon!
Central West Teams
Central West Standings