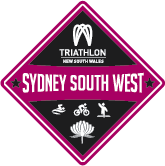 Balance go close, but Hills win again
The Hills Red Army edged a tight affair down in Husky to win another round of the Sydney South West Interclub Series.
Jenny Hart in imperious form to take out her AG and was well supported by Brian Brady, Shannon Lum, Alexander Jackson, Matt Plohl, Paul McFarlane, Paul Fisher and Greg Smith who all picked up top 10's for Performance Points.
The ever impressive and always smiling Dave McEwan turned his hand to long course for the first time in his career. He extended his lead in the MVP race as he finished an incredible 2nd on debut with a sub 5.30 in the 60-64 AG.
Hills look set to be crowned Interclub Series champs for the South West in Orange at the next round. Dave McEwan is also likely to cap off an incredible year with a first MVP title.
Balance Bolt took out second down in Husky to close on a top 3 position overall.
Dominik Linder and Fiona Horn with 3rd's, Kylie Walker a 7th and Lucas Au a 9th.
Balance should finish the season strongly as they historically perform very well at Club Champs.
It was a two-way tie for third on the day, as Team Mac Tri and FilOz both finished on 9 points, just one point behind Balance.
Rachel Eagles, who is having a very impressive year for Mac won her AG. Andrew Reid and Rob Richards also contributing Performance Points for Team Mac Tri.
Cronulla finished fifth and stay second overall.
Craig Alexander adding points to the Shark tally with his victory. Mark Pacey, Gerrard McDermott, Kate Boyd and Kevin Dixon also adding to the Sharks tally with top 10's.
Panthers were sixth to drop to 5th overall behind Team Mac Tri.
John Hughes and Michael Schwebel in great touch to both finish 2nd, Chris Cooper with a 5th, Emma Thompson with a 7th and Kelvin Franich with a 9th also adding to the Panthers total.
Engadine managed enough points to claim 7th on the day. Laurel Rogers the start for the Dingoes with a 4th.
LAPD, Concord, Pulse and Hawkesbury didn't feature on the day.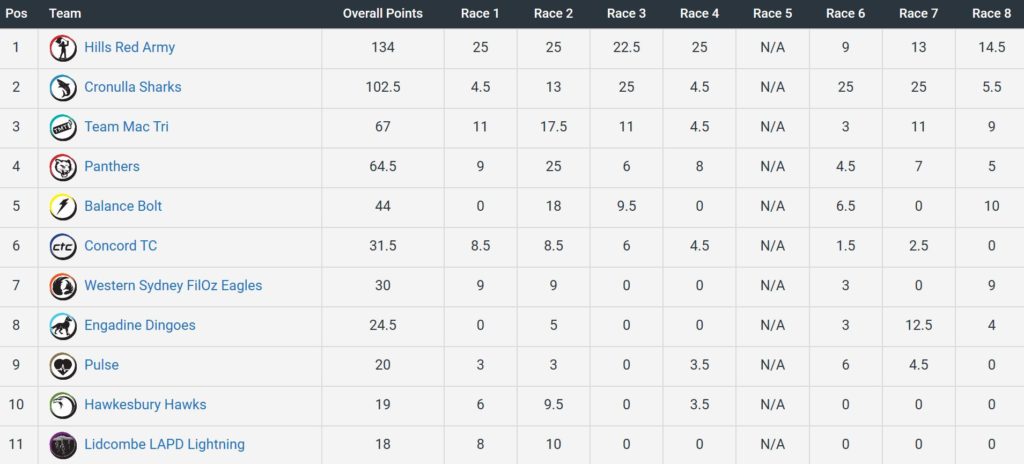 Top 3 questions heading into Club Champs?
Will Hills wrap up the Sydney South West title at Orange?
Can Balance jump back into podium contention?
Can LAPD get off the bottom with a strong showing at Club Champs?
For more information about Club Champs, or to enter, click here