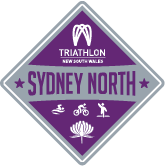 Sydney North – 100% for Balmoral and Round 6 preview
Balmoral continued their domination of the Sydney North Interclub Series this past weekend at Kurnell #2.
Their 100% record remains intact as they were victorious for the fifth time this season and produced yet another double-digit point performance.
Julia Cook, Tara Wallis, Bel Fong and Ilse Peterson led the way for the Purple Cobras with superb victories in the respective age groups. Madeleine Skinner managed a fine 3rd, with Sara Burns, Margaret Thomas and Paul Kelly all 4th. Matt Hunt, Andrew Grover and Danielle Matthews rounding off what was another great day for Balmoral with top 10 finishes.
Balmoral have built up what you'd have to think is an insurmountable lead with just five events remaining in the series. Club Champs is double points however, so it isn't quite over just yet.
Warringah were second on the day. Gary Tall racing to a 7th placed finish, whilst Caroline English also secured performance points with an 8th.
Northern Suburbs didn't score on the day.
The next installment for the North is this coming weekend at the Nowra Triathlon.
Balmoral will be favourites to make it six in a row and edge closer to being crowned the first Sydney North Interclub champion.

Top 3 questions heading into the Nowra Triathlon?
Will Balmoral hit double digit points again for the fifth time this season?
Can NSTC bridge the gap to Warringah?
Can Warringah close in on Balmoral to keep their slim title hopes alive?
For more information about the Nowra Triathlon, or to enter, click here
Balmoral dominate the MVP race. Gerald Renton holds a one point lead over Quentin Schneider with 5 races to go.